By PWE_BranFlakes @ October 12, 2012 at 4:39pm
Tau Dewa Sector Block
When Season 7 launches next month, we will be introducting a brand-new sector block that players will be able to explore, patrol and discover new missions in. The Tau Dewa Sector Block, which is south of the Psi Velorum Sector Block, is populated by Romulan refugees looking for places to call home after the collapse of the Romulan Star Empire.
This sector is home to the Azure Nebula and 17 new systems, 13 of which have requested the Federation and Klingon Defense Force's aid in sorting out issues related to the colonization occurring nearby.
Several systems in the Tau Dewa Sector Block have caught the eyes of the Romulan refugees as worth considering for future colonization efforts. However, there is a lot of work that needs to be completed before they can break ground and they have asked for your assistance. Please seek out Romulans in the following systems to see how you can lend a hand:
Archer System
Narendra System
Gamma Eridon System
Beta Thoridor System
Japori System
Carraya System
Pheben System
Nequincia Alpha System
Jouret System
Acamar System
Beta Lankal System
Starbase 234 System
Galorndon Core System
Other systems in the sector block include:
Suliban System
Khitomer System
Nimbus System
New Romulus System (This is home to our new Adventure Zone – more information about it can be found in this Dev Blog)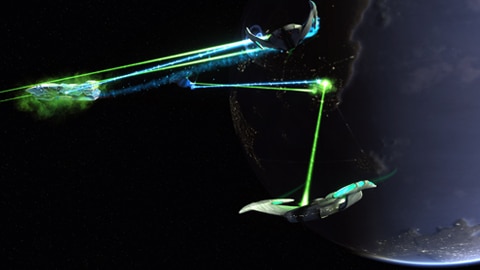 Missions in the Tau Dewa Sector Block are available to players who have reached Vice Admiral or Lieutenant General Rank, and bonus rewards will be awarded if played during special timeslots found on the hourly event calendar. To participate in the various missions listed above, speak to sector contact Subcommander Mivek by using the button that will appear towards the lower-right section of your screen while in the sector. They are designed for both solo and group play.
We'll see you in-game and in the Tau Dewa Sector Block when it opens with the launch of Season 7!
Charles Gray
Content Designer
Star Trek Online