By PWE_BranFlakes @ October 16, 2012 at 12:00pm
STO Gateway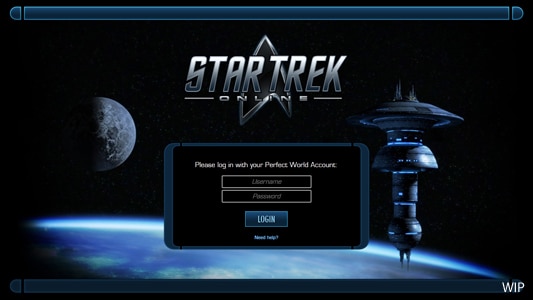 Desktop
[UPDATE (10/19)! Cryptic Studios is proud to announce that the beta of the STO Gateway is now available to the public! Click here for full details.]
There's a new gateway that will be available to Star Trek Online players soon, and it's not a transwarp gateway, or an Iconian gateway, or even a trans-dimensional gateway to the mirror universe. Star Trek Online and Cryptic Studios are proud to present the beta version of the STO Gateway (working title)! This new feature allows players to remotely access their in-game status information via their desktop, tablet, or smartphone. In its initial release, the STO Gateway will allow players the ability to view their player status and equipped items, ship status and equipped items, bridge officer status and equipped items, and accolades. This list of features is only the beginning of what's possible — there will be more features and functionality to come.

Desktop
This feature, and all of the backend functionality required to make this new integration possible, have been in progress for months. A dedicated team of programmers and UI artists from the Cryptic's Core team worked with our existing, proprietary code and data – they sought ways to let a wide variety of desktop and mobile browsers access it in a way that is seamless to the user. Once that Scotty-like miracle was near completion, one of STO's very own UI artists, Zachary Knowles, went to work designing a display to showcase the Gateway for STO.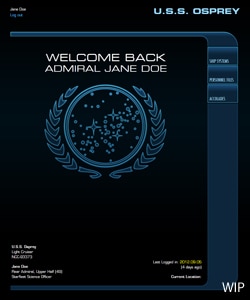 Tablet
The UI for the Gateway is LCARS inspired and we feel very faithfully represents Star Trek. Players can seamlessly transition through all of the available tabs with a click of the mouse or via the touchscreen of a tablet or smartphone, simulating the use of Star Trek's PADDs we all know and love. Simply using the UI makes you feel like you're part of the Star Trek Universe, and I personally can't express in words the joy that gives me!

Smartphone
The whole team is very excited about all of the possibilities this new technology presents for the game, and hopes everyone enjoys the initial offerings of the STO Gateway. Keep your sensors locked on www.startrekonline.com for news and information on when this exciting new feature will be made available to the public.
We can't wait for you to check it out and we'll see you in-game!
Steve "SalamiInferno" Ricossa, Jr.
Producer
Star Trek Online