By PWE_BranFlakes @ November 29, 2012 at 11:00am
Season 7 Foundry Updates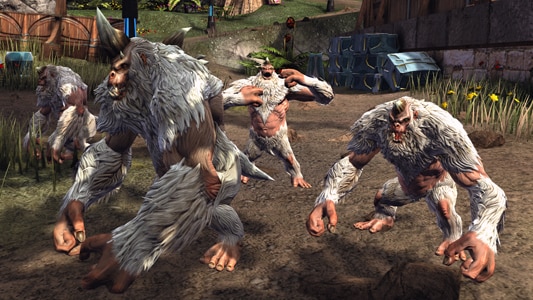 Hello again from Maria, aka ZeroniusRex, the producer for STO's Foundry. Season 7 brings with it some much-anticipated updates to the Foundry. The most obvious to players is the Foundry Spotlight feature. This will allow us to hook up the Spotlight right in the mission Journal, and grant daily rewards for completing it. On top of that, we have a few cool new features for authors.
Brandon (aka BranFlakes) and I have spent a lot of time working together on the new Foundry Spotlight feature. We were both glad to be able to showcase a weekly mission through the old bulletin system, but Season 7 made it a whole lot more awesome. Now, Foundry authors have a button in the Foundry editor that will allow them to submit a mission as a potential Spotlight candidate. Once a candidate is chosen to be a Foundry Spotlight mission, it will be added to the Journal, and it will have rewards attached to it that players can earn, once a day, for completing it.
On top of this, we added some new features that authors have been asking for. I think the one that has created the most excitement is the ability to hide NPCs. (Now it's not necessary to create various reasons for crates to appear and hide them from view, as clever and creative as those reasons have been.) In addition to this, we've added a new "behavior" for NPCs: Patrol! Now authors can set points and have NPCs patrol a route. As with the other behaviors, its effects are only seen reliably after publishing a project.
A personal favorite of mine is the new NPC Group I added as an enemy type, Mugato. Honestly, it's my favorite because I learned how to add it all by myself. (It's like I'm a big kid now! Despite the head-shaking by the content team at my unorthodox methods.) In addition, we've added the temporal ships to the costume creator. Now you can put the Aeon, Rozhenko, Krenn, Korath, Mobius and Wells in your own projects. Finally, we've added New Romulus as a Cryptic map; this means authors can start their missions there and use the contacts and objects that exist on it for their missions.
So those are the latest Foundry updates in a nutshell. At this time, you are able to play Foundry missions on Holodeck, and our goal is re-enable editing for authors after the next maintenance.
Brandon and I can't wait to see what new adventures our authors have for us in Season 7, and beyond!
ZeroniusRex
Assistant Producer
Star Trek Online