By admin @ February 23, 2010 at 9:30pm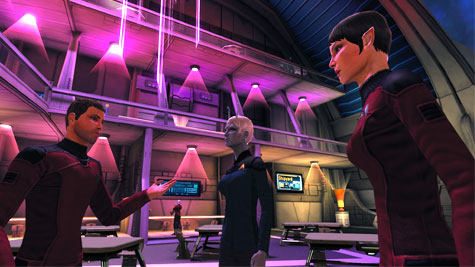 We'd like to know more about you!
How often do you play the games you love? For that matter, what games do you love? What's the one thing you'd change about Star Trek Online, if you could?
We've put together a special Star Trek Online subscriber survey to learn how we can better tailor the game to your needs. If you visit our special survey page, you'll find a few questions for you to answer. If you complete the survey, we'll send you 240 Cryptic Points for your trouble.
Click here to read more