By admin @ August 19, 2011 at 12:53pm

Q is back this weekend, ready to grant you DOUBLE rewards! If you're worthy, of course. Go see him in Earth Spacedock or Qo'noS from now until Monday, August 22 at 10 AM (PDT).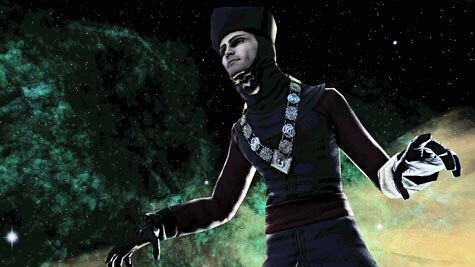 The Q Boost doubles your rewards of Skill Points, Bridge Officer Skill Points, Merits, Honor, Marks and Emblems! These boosts stack with the Skill Point Boosts available in the C-Store, so you could earn even more! (Energy Credits and Emblems earned in PVP are not affected by Boosts.)
Boosts expire after four hours of real time, not game time. If your boost expires, you can visit Q again!