By admin @ October 5, 2011 at 4:42pm

Klingons Unleashed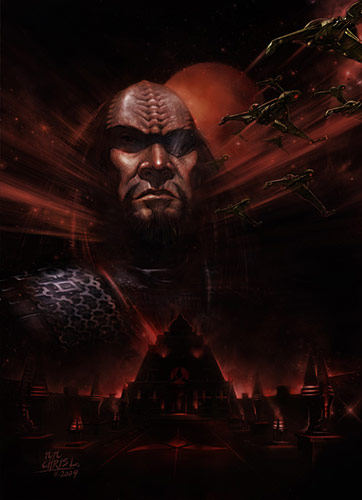 Tomorrow (October 6), Klingon Defense Force play will be unlocked on Tribble for all accounts that have a Federation character at level 3 and higher.
New Klingon Defense Force officers will begin their career at Lt. Commander 7 (level 17). After they complete their initial training missions, they will generally be at Lt. Commander 9 (level 19). This is a big change from the current live game on Holodeck, where KDF officers begin their career at Lieutenant 6 (level 6).
We changed the starting level based on feedback from the community that KDF play did not include enough PvE content, and because leveling up a KDF officer was not as rewarding as doing the same with a Federation officer. By shifting the starting level upward, we are able to provide a more complete flow of content to players and tighten up the overall experience.
As with Federation play, the story episodes are now threaded into a sequence that makes it clear where you should be headed next. This addresses problems with players having to search for story content and gives the KDF player a clear and well-defined story to play through as they make their way to max level.
We're happy with the new KDF play and are looking forward to your feedback. We'd like to remind you, however, that this is only a temporary incarnation of the more full-fledged Klingon Faction that is in development for a future update. So, come on over to Tribble tomorrow and give it a try!
As a bonus, within the three weeks following when the F2P build is live, we will be giving out awards to your character on Holodeck based on what you accomplished on Tribble. If you get a Klingon Defense Force character from start (at level 17) to level 31, we'll give you a reasonably large chunk of dilithium (exactly how much depends a bit on how the economy tunes up in testing, but this will be a meaningful award.) If you get a character to level 51, we'll give you a bonus ship slot and a unique title that is different from the Federation's award title. This award applies only to KDF characters that start fresh on Tribble. It does not apply to characters that transfer onto Tribble from Holodeck once we activate character transfer. These awards are in addition to any awards granted for leveling a Federation character.
Qapla'!
Stephen D'Angelo
Executive Producer
Star Trek Online