By admin @ November 8, 2011 at 6:12pm

New Pass of Fixes Coming to Tribble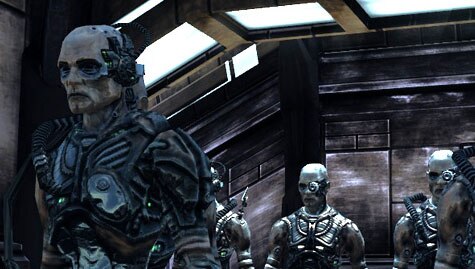 It's hard to believe that we're already six weeks into testing out the new game changes on Tribble. Throughout the test period, we have been introducing changes and iterating on them.
Starting this past week and through the coming weeks, the team will be working on a big sweep of bug fixing. There are a lot of issues, some of which have been around since the initial launch of the game, that are getting attention. And the team is really excited to get time to polish up the game and make it shine. You'll be seeing these changes showing up throughout the month on Tribble.
One area that is getting some attention in the development team right now is the Patrol missions. These missions have been confusing, long, and generally unrewarding. After doing a review, we are now altering these missions.
Instead of having an overarching mission to patrol a number of systems, each system will have its own mission that you can discover when flying around the galaxy. The missions are also being updated to run at your level (instead of a fixed level), and to give much better rewards. Our hope is to make it fun to patrol sectors looking for some rewarding missions to play.
Some of the patrol changes will make it to Tribble this week, with the remainder arriving next week.
We're also going back to make some improvements on some systems that went out earlier in the test period. For example, after letting the new crafting system changes brew on Tribble long enough to get some useful data, we're going to go back and make some changes.
The big change is that we are going to make it so that instead of directly spending Dilithium in high end crafting recipes, players will use Dilithium to craft material blocks. Then the material blocks will be used in the final recipes. This adds a step to the crafting, but since we will be making the material blocks tradable, it makes it possible for guilds and friends pool their Dilithium for crafting purposes.
These changes are due to arrive on Tribble next week.
I look forward to seeing your feedback as the various minor fixes and improvements make it to Tribble over the next few weeks.
There is only one large piece still in development that hasn't made it to Tribble, and that is a new event with a whole new kind of game play for STO. It's pretty exciting, and it should make it your way later this week. It's exciting enough to get its own Dev Blog entry, so I'll sign off today with this little tease.
See you all on Tribble!
Stephen D'Angelo
Executive Producer
Star Trek Online