By admin @ November 16, 2011 at 9:09pm

Short Term Roadmap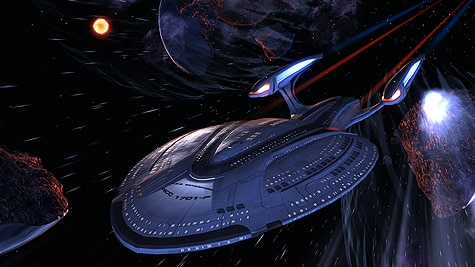 There is a lot of speculation in the community about the roadmap for Star Trek Online in the near future. We have shared a few dates already, but now it is time to put it into context.
November
On Holodeck throughout the rest of November, we are running a Featured Episode Replay event. This is a chance for players to go play these episodes to get some exclusive rewards. On Tribble, we will continue polishing up the new build of the game.
December
In early December (probably between December 1st and 8th), we plan to bring the new game build from Tribble to Holodeck. We're really looking forward to getting the new content, new systems, and the many game play improvements to the mainstream players. This is a significant release, bringing in new content like the Borg Invasion of Defera, new systems like the Duty Officer system, a variety of new events and dailies, and a plethora of improvements across the game.
Also in December, we're planning for STO's first real holiday event. You can expect snow, presents, and other winter season fun! We'll reveal a lot more about this event in early December, but we're excited to see a festive spirit into STO. The event is scheduled to run from mid-December through into the new year.
January
We plan to roll out a mini-update in early January with additional game improvements, and then there will be the build-up to the January 17 free-to-play launch date.
February
February starts with the two year anniversary event for STO on February 2. We expect to have fun and prizes at the celebration.
Then shortly thereafter, we're going to roll out the next Featured Episode series that focuses on the Dominion. This promises to be the best series yet!
As with all peeks into the future, all of the above is subject to change. There are also some other events coming that are not included so we have a few pleasant surprises to announce when they get closer.
Stephen D'Angelo
Executive Producer
Star Trek Online