By admin @ March 23, 2012 at 8:43pm

800-Day Veteran Rewards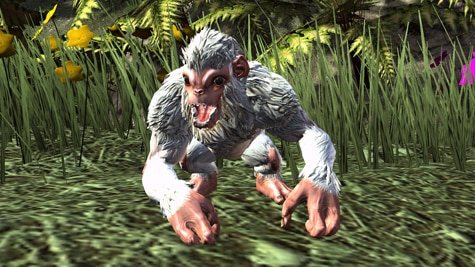 Since Star Trek Online launched in February 2010, we have thanked our loyal subscribers and lifetime members through the Veteran's Rewards program. We know you have many options in choosing where to spend your time, so it means so much to us that you choose to spend it here.
Starting tomorrow, Saturday, March 24, the first players will be reaching the 800-Day mark and they are going to receive some awesome rewards:
Vigilant Title
This in-game title can be set through the Character Status screen. If you have the default keybinds set, press "U" to bring up this menu. From there, double-check that your character is chosen from the left column, and then click the "Edit Record" button towards the bottom to change your title.
FREE Mugato Companion
The Mugato is an ape-like carnivore that is native to the planet Neural. While all are covered in white fur, adult Mugatos will grow horns on their heads and spines on their backs.
If you have reached the 800-day mark, make your way down to the Mugato Handler located on the Promenade of Deep Space Nine to adopt an infant Mugato who will follow you in your travels. This summonable, non-combat pet is exclusive to Veterans of either faction. It does not use a device slot, but must be in your inventory to be summoned. As it does not have any offensive abilities, it will seek shelter as soon as you engage in combat.
Unique Duty Officer Assignment
800-Day Veterans will also be able to visit Starfleet or Klingon academies to pick up a unique Duty Officer assignment. This two-day assignment will allow players to refine 1,000 Dilithium Ore into 1,000 Refined Dilithium. This Dilithium is in addition to your daily refinement limit of 8,000.
Again, thank you to all of our longtime Veterans, and we'll see you in-game!