By admin @ March 29, 2012 at 8:43am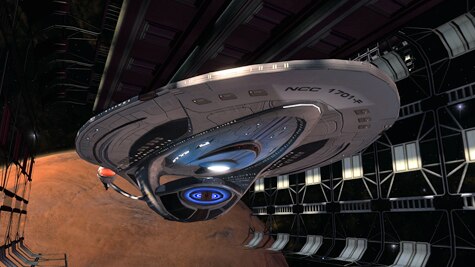 Congratulations Captain, you are about to join the great Star Trek Online universe!
We have amazing news for all new comers and veterans! We are happy to announce that in addition to providing you a fully supported experience in English, we now offer French and German versions of this amazing game, its website and forums. Furthermore, we are adding even more EU friendly timeslots to many of our in-game events.
If you are new and are just joining us for the first time, you will want to take a look at our "About Star Trek Online" page — it will provide you some great information about the game.
It's time for you to boldly go and enjoy the game you already know, or for our new players, to discover the universe known by millions of people around the world as the Final Frontier.
Without further ado, set a course for Star Trek Online: now free to play in all three languages!
Live long and prosper!
-The EU Star Trek Online Team