By admin @ May 9, 2012 at 1:45pm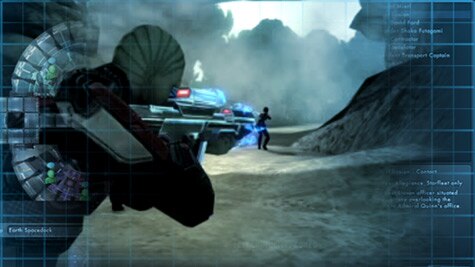 The votes are in, and we have a winner! Actually, we have two due to a tie!
Huge congratulations are in order to our winning Foundry missions for Challenge #2…
"A Splint in Time" by @milesredria
Mission Summary: A request has been made for Starfleet's aid in repairing satillites that secretly are a part of our military operations in the Xarantine sector.
And…
"Grazorak City" by @woghd
Mission Summary: Grazorak City is a the greatest luxury resort in its quadrant. Owned by the Tellerite Duft Grazorak, it is a playground for the wealthiest and most successful people in the Galaxy. But what evils hide just below the surface?

We also had a tie for second place! The runners up are "A Good Ship Goes to War" by @sbcouto and "Death Clock" by @Commadore_Bob.
Congratulations to everyone! You all did amazing work with this challenge and we can't wait to see what you come up with for Foundry Challenge #3!
For more information on Foundry Challenge #2, check out this news post.