By PWE_BranFlakes @ June 15, 2012 at 7:19pm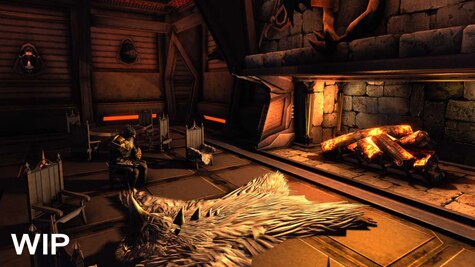 Greetings Captains!
After a long hiatus, I'm happy to announce the return of the Star Trek Online "State of the Game". This feature is your insider view into what the team is working on and what to expect as Star Trek Online continues to grow and improve Season after Season.
After the last major update, and the subsequent launch of "Free-To-Play", the game was streamlined so that new players would find it relatively easy to progress through all of the episodic story arcs in the game. Prior to F2P, players would often need to grind non-episodic content in order to get to the next arc. Now that this has been addressed, we're happy to report that many more players are finding their way to higher levels of gameplay. So now that the previous Season helped get players to Max Level, what comes next?
The answer is our next big update, "Season 6: Under Siege".
This soon-to-be-released update incorporates many requests from the 8000+ Fleets by offering more features and gameplay mechanics specifically designed for Fleets. This new Advancement System will allow Fleets to collectively own and operate "Holdings" that represent infrastructure within the STO Galaxy. The first Holding will be the Fleet Starbase. To see an overview of how Holdings are created and managed, check out this great article by Heretic that goes into more detail.
Fleets will now have the challenge of completing group projects that unlock new rewards and benefits as their Starbase progresses. In addition, there will be secondary projects offering limited-time improvements to the internal look and feel of their Starbase. Over time, the Starbase will grow and become more unique and identifiable as the Fleet's HQ.
With Fleets ranging in size from 5 up to 500 players, Fleets of all sizes will find appropriate challenges and rewards available to all Fleet members. It is not impossible for a Fleet with less than 5 members to achieve maximum level in their Starbase holding. It will be challenging, but not impossible. The rewards will be well worth it.
To go along with your Fleet's Starbase, we are also adding new maximum-level missions that challenge players looking to make a name for themselves in the Galaxy. With mission names like "No Win Scenario" and "Starbase Defense", players can expect the fight will be coming to them, putting their skills and gear up to the task of taking on numerous enemies at once.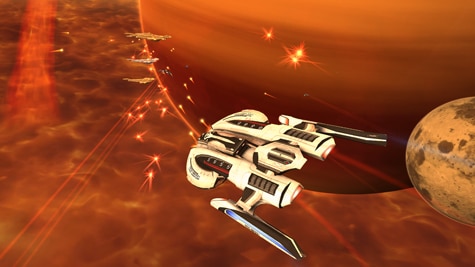 This next update will also introduce our newest enemy group, the Tholians. These iconic aliens, made famous in the Star Trek episode "Tholian Web", have a mastery over energy web-weaving that will have some players feverishly looking for their Ship's abilities to find a solution. Being trapped in a matrix of pure energy requires quick thinking before the web closes in. While the Tholians make their introduction in "Under Siege", you can expect much more from this mysterious group of aliens as they take center stage in Season 7, due out later this year.
By focusing on End Game missions and introducing compelling new ways to earn rewards while working as a Fleet, this Season provides a much-needed goal for players wondering what the next challenge will be.
As with previous big updates, there are a lot of other nice additions coming to the game as well. "Under Siege" also includes improvements for the Foundry by adding several nice to have features players have been asking for, as well as new assets and maps.
Shortly after the update, and prior to the release of Season 7, we plan to add in official rewards and in-game UI for Foundry Spotlight missions. We will also be addressing concerns players have voiced over event timers and lockboxes. While we are not doing away with timed events, we will be making adjustments that will allow players to experience these fun and compelling missions more frequently outside of their normal schedule timeslots.
As far as lockboxes go, we have heard the feedback loud and clear and have already started to make adjustments to improve the way players can win those rare and exciting limited-time ships, such as the Jem'Hadar Attack Ship. While you will still see lockboxes in the future, we are making improvements to add more rewards and excitement when opening up new boxes in the future. This also will go hand in hand with an overhaul of the LOBI store.
In addition, leading up to Season 7, you can expect more quality of life improvements, such as the ability to denote a default small craft, so that when you queue up for small craft missions, you don't have to constantly swap back and forth from your ship in order to queue for the event. The team is continuously working on these types of improvements. Make sure to check out the weekly release notes to find out when they make it into the game.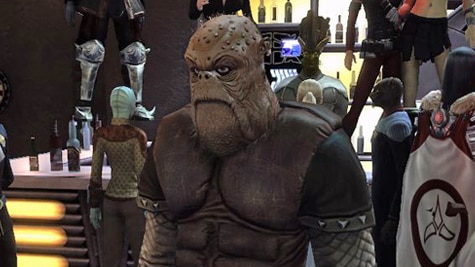 The STO team continues to grow, and as such, our ability to tackle big issues increases week over week. No matter how you slice it, the biggest question is when are we going to add "more stuff to do" to the game? "Under Siege" will certainly get the ball rolling with a challenging project system that will take several months to tackle, along with several new max level missions designed to push your ships to their breaking point.
Beyond that, Season 7 will be entirely focused on adding a new sector and content to the game. In addition to the Tholians, you'll be seeing the return to one of our key storylines as you begin the quest to resolve one of the key conflicts happening in the game. Does this mean a Tholian Feature Episode series is in the works? Not exactly. We are going to be trying something different that will be story focused, but also allow us to add more missions to the game than you've previously seen in a Feature Episode series. The final details are being worked out so that we can begin construction immediately after "Under Siege" ships, but you can look forward to a new sector and new challenges before the year ends. Does that include an increase in the level cap? Maybe, but we are not going to repeat the mistakes of the past when we increased the skillpoint cap yet had very little new content to come with that increase.
We are also in the process of rebuilding our PvP from the ground up so that we can establish it as a more credible experience within the game. This is definitely an area where we are going to take our time and ensure that the solution we put in place has the full blessing of our loyal PvP players.
Star Trek Online continues to thrive and grow year over year. Like any great journey, we've had our twists and turns, but the passion on the team is alive and well. The future continues to look bright, and as we move towards our 3rd Anniversary, you'll be able to fly around an ever-expanding galaxy filled with new challenges and memorable encounters.
Until next month, keep your shields up and start thinking about how you're going to get out of that Tholian web…
May Star Trek Online live long and prosper,
Daniel Stahl
Executive Producer
Star Trek Online