By PWE_BranFlakes @ October 11, 2013 at 12:00pm
The Interwarp Experiment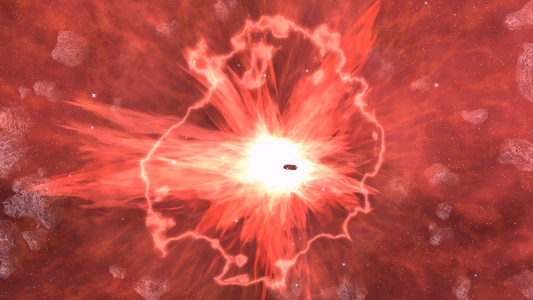 The Foundry for Star Trek Online gives players a chance to create and share their very own stories with the world. These Spotlight Missions were designed by members of the Star Trek Online community and are great playable examples of what you, too, can add to the Star Trek Online universe.
This week's spotlighted mission is "The Interwarp Experiment" by AstroRobLA.
Faction: Federation
Level Requirement: 31+
Mission Summary: You've been specifically requested to assist in the final stages of the highly classified "Interwarp Experiment," a project that could forever redefine the nature of warp travel.
What are the secrets of interwarp drive? Who is the genius behind it and what is your connection to him from your days at Starfleet Academy? And most importantly, can you prevent a looming disaster?
((To play this Foundry mission, log onto a Federation or Romulan allied with the Federation character, open your Mission Journal (J), and click on 'Hail' under the section labeled 'FOUNDRY' in the "Overview" tab. You will see that this Foundry mission is spotlighted in that section.))
Officer testimonials about this mission:
"Possibly the best plot I've seen in this game." – @Gouju
"Terrific work… really enjoyed this on so many levels! Interesting and compelling story with a good mix of combat when it suited the story. Looking forward to the next part!" – @Akrilon
"Plays well, and the plot is worthy of Star Trek." – @BlackDragon
For more information about the Foundry, including how to play community-authored Foundry missions and resources on how to create your own mission, check out this Guest Blog.
Foundry Spotlight Missions Index
- – - – -
Click here to learn more about Legacy of Romulus, our free-to-play expansion for Star Trek Online. Advance your journey of rebuilding the Romulan legacy with a Legacy Pack purchase! Click on the logo below to learn more about it.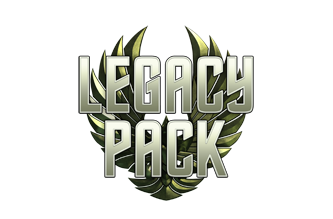 Want more game details, screens, and videos? Like Star Trek Online on Facebook for more exclusive content and follow us on Twitter – tweet us your questions! And, subscribe to our YouTube channel for the latest Star Trek Online videos.
- – - – -