By PWE_BranFlakes @ October 31, 2013 at 10:00am
We are proud to announce that our latest Feature Episode, "Sphere of Influence," is now live! Travel to New Romulus to be a representative for your faction during the reactivation of the Iconian Gateway that was found there, and team up with Ambassador Worf (who is voiced by Michael Dorn himself!).
Characters level 10 or higher from all three factions can hail D'Tan from the 'Available' tab in the mission journal (default key "J"), or directly via the event entry on the in-game calendar, to accept the mission. After this, use the "transwarp" option via the event ad in the Journal, or via the entry on the in-game calendar, to start playing. This story is the bridge that links you to our exciting, upcoming content in Season 8: The Sphere. You can learn more about the Episode here.
Those who complete the Episode before December 5, 2013 will earn a free, powerful new ship, the Obelisk Carrier. Learn more about it, and the other special rewards available for completing the Episode, here.
Thanks for playing Star Trek Online, and we hope you enjoy this very special Feature Episode. We'll see you in-game on New Romulus!
- – - – -
Click here to learn more about Legacy of Romulus, our free-to-play expansion for Star Trek Online. Advance your journey of rebuilding the Romulan legacy with a Legacy Pack purchase! Click on the logo below to learn more about it.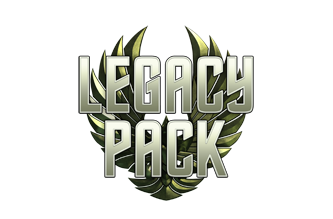 Want more game details, screens, and videos? Like Star Trek Online on Facebook for more exclusive content and follow us on Twitter – tweet us your questions! And, subscribe to our YouTube channel for the latest Star Trek Online videos.
- – - – -