By PWE_BranFlakes @ December 18, 2013 at 12:00pm
Voth Heavy Fighter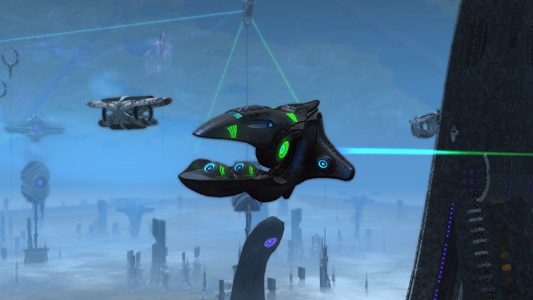 The Voth Heavy Fighter is an incredibly durable fighter craft that is among the most durable within its class. However, it sacrifices maneuverability for this additional level of survivability. The Voth Heavy Fighter has access to Integrated Hazard Emitters. This ability, like standard Hazard Emitters, will restore hull strength over time and will cleanse hazards. Unlike the bridge officer power, Integrated Hazard Emitters has a longer cooldown and can only target the caster.
All equipment that comes with the Voth Heavy Fighter can only be used on other small craft.
Ship Details
Faction: All
Rank Required: Any
Availability: Lobi Crystal Store
Hull Strength: 7,000 (increases as you level)
Shield Modifier: 0.6
Crew: 20
Weapons: 2 Fore
Device Slots: 1
Bridge Officer Stations: 1 Ensign Engineering, 1 Ensign Universal
Console Modifications: 1 Tactical, 2 Engineering
Base Turn Rate: 25 degrees per second
Impulse Modifier: 0.2
Integrated Hazard Emitters
+10 Shield Power
360 degree Voth Antiproton Beam Array that increases in effectiveness as you level
Voth Transphasic-Chroniton Torpedo Launcher that increases in effectiveness as you level
UPDATED WITH CORRECT INFORMATION (12/18/13 @4:57 PM PST): A non-combat Voth Heavy Fighter pet that can be launched from your starship is also being added to the Lobi Store for 20 Lobi Crystals.
Integrated Hazard Emitters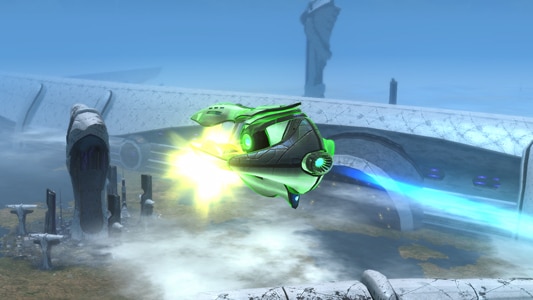 This ability functions as normal Hazard Emitters do. It will heal your starship's hull over time, grant a measure of damage resistance rating and cleanse any hazard effects. However, unlike standard Hazard Emitters, this ability can only target the caster and has a much longer cooldown time. To compensate, this ability is slightly stronger than Hazard Emitters 3.
NOTE: The above stats are subject to change.
We hope you enjoy this new fighter and look forward to seeing you flying one in-game! It will be available for 300 Lobi Crystals in the Lobi Store starting tomorrow after maintenance completes.
Phil "Gorngonzolla" Zeleski
Systems Designer
Star Trek Online
- – - – -
Click here to learn more about Legacy of Romulus, our free-to-play expansion for Star Trek Online. Advance your journey of rebuilding the Romulan legacy with a Legacy Pack purchase! Click on the logo below to learn more about it.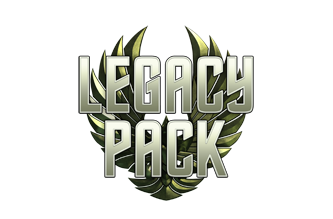 Want more game details, screens, and videos? Like Star Trek Online on Facebook for more exclusive content and follow us on Twitter – tweet us your questions! And, subscribe to our YouTube channel for the latest Star Trek Online videos.
- – - – -