By CaptainSmirk @ December 22, 2013 at 12:00pm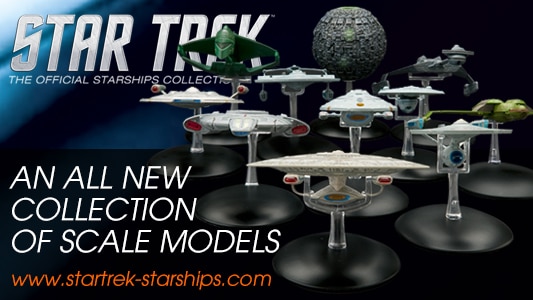 Thanks to our friends at startrek-starships.com, we're excited to offer STO fans the chance to win a starship model personalized with their own name and registry ("prize")*! *Rules and restrictions apply, read more for full details.
This brand new collection of model STAR TREK starships includes all the most significant vessels from all five STAR TREK TV series, including dozens of ships that have never been produced before. Each ship has been painstakingly recreated die-cast and high quality ABS and then painted by hand. A new ship will be released every two weeks accompanied by a 16 page glossy magazine detailing everything about that particular ship. Click here to start collecting today!

*Rules, Restrictions and Full Details:
There is one (1) mode of entry, and due to licensing agreements, only entrants from the United States, Canada, United Kingdom, and Ireland are eligible to win the Giveaway. If you win and are outside of one of the aforementioned countries, we will work with you to provide you a comparable digital prize:

1) Here at sto.perfectworld.com, through this news article
After visiting startrek-starships.com, make a comment below on this news article that contains the name of the ship that comes with the 10th issue of the collection ("answer") by Friday, January 17th, 2014, at 11:59 AM PST to enter for a chance to win the "prize"

You must be logged-in to the site make a comment that contains the "answer"

Your first and only comment on the blog will enter you in the contest

Posting a second comment will disqualify you from winning
Posting an incorrect "answer" will also disqualify you from winning

Out of all of the entries, one (1) name will be randomly selected as the winner of the "prize"

The entry must contain the correct "answer"

If the "answer" is not correct, another random entry will be selected. Random entries will continue to be selected until one of the entries contains the correct "answer"

This individual will win one (1) "prize"

The winner will be notified that they have won by 6:00 PM PST on Friday, January 17th, 2014 through an email to their registered email address associated with their account

The email will originate from customerservice@perfectworld.com

The winner must respond with requested details by Wednesday, January 22nd, 2014, at 11:59 AM PST or their "prize" will be forfeited

If the winner is found to be from a location outside of the United States, Canada, United Kingdom, or Ireland, we will work with them to provide them a comparable digital prize

The "prize" will be mailed to the winner

If needed, a comparable digital prize will be sent to the winner via the aforementioned email

Full details about the "prize":

The winner will choose one of the following class of ship

Constitution Class (2271)
Galaxy Class
Prometheus Class
NX Class

The winner will choose a personalized name and registry to be printed on a starship model of the chosen class above

e.g. U.S.S. Cryptic, NCC-21010
Good luck, Captains!
- – - – -
Click here to learn more about Legacy of Romulus, our free-to-play expansion for Star Trek Online. Advance your journey of rebuilding the Romulan legacy with a Legacy Pack purchase! Click on the logo below to learn more about it.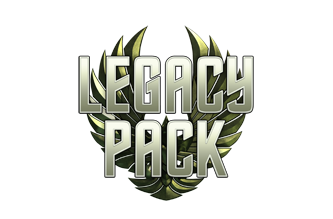 Want more game details, screens, and videos? Like Star Trek Online on Facebook for more exclusive content and follow us on Twitter – tweet us your questions! And, subscribe to our YouTube channel for the latest Star Trek Online videos.
- – - – -