By PWE_BranFlakes @ January 3, 2014 at 12:00pm
Hero of the Empire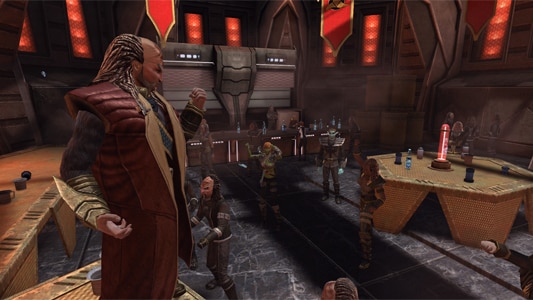 The Foundry for Star Trek Online gives players a chance to create and share their very own stories with the world. These Spotlight Missions were designed by members of the Star Trek Online community and are great playable examples of what you, too, can add to the Star Trek Online universe.
This week's spotlighted mission is "Hero of the Empire" by RogueEnterprise!
Faction: Klingon
Level Requirement: Any
Mission Summary: Every once in a while, a soldier of the Klingon Defense Force truly distinguishes themselves on the field of battle, making their honor and bravery known across the Empire, their deeds worthy of song.
You are being summoned to a less than ideal assignment by the Chancellor himself. Are you up to the task of becoming a true Hero of the Empire?
((To play this Foundry mission, log onto a Klingon or Romulan allied with the KDF character, open your Mission Journal (J), and click on 'Hail' under the section labeled 'FOUNDRY' in the "Overview" tab. You will see that this Foundry mission is spotlighted in that section.))
Warrior testimonials about this mission:
"Hilarious and very well made" – @zaichal
"Loved it. Captured the essense of Klingon storytelling perfectly, taking a small skirmish and turning it into a great battle with the Enterprise." – @bigcheese256
"Great! A lot of choices and multiple endings!" – @populouselm43
For more information about the Foundry, including how to play community-authored Foundry missions and resources on how to create your own mission, check out this Guest Blog.
Foundry Spotlight Missions Index
- – - – -
Click here to learn more about Legacy of Romulus, our free-to-play expansion for Star Trek Online. Advance your journey of rebuilding the Romulan legacy with a Legacy Pack purchase! Click on the logo below to learn more about it.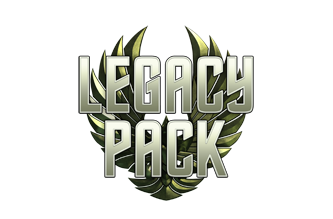 Want more game details, screens, and videos? Like Star Trek Online on Facebook for more exclusive content and follow us on Twitter – tweet us your questions! And, subscribe to our YouTube channel for the latest Star Trek Online videos.
- – - – -