By PWE_BranFlakes @ June 27, 2012 at 7:23pm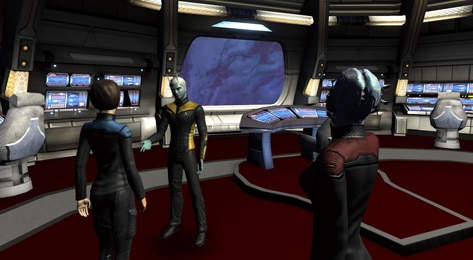 Greetings Captains!
We are introducing a new security feature today for the billing portal of the Star Trek Online and Champions Online websites that will improve the security of your account – it's called Account Guard.
Account Guard is a system designed to protect the account you use to log into Cryptic websites and games from unwanted access. It keeps track of the computers you have authorized on your account, and notifies you when your account is accessed from an unauthorized computer. When you access your billing data via our secure site, Account Guard sends you a special code to the email address associated with your account. To access your account information, simply submit the code on the Account Guard page of the billing portal. NOTE: There is nothing you need to specifically do at this point, and will be prompted to participate in this process the next time you need to access the billing portal.
While this feature is being introduced to the billing portal today (subscription management, billing information, etc.), our goal is to extend this service to the website as a whole, and both the Star Trek Online and Champions Online game clients, in the future. We are currently testing out Account Guard on Tribble, Redshirt and PTS, and you can learn more by clicking on one of the previously linked test server names.
We're sure you have more questions, so please check out the Account Guard FAQ here.
Thank you,
The Star Trek Online and Champions Online Teams