By PWE_BranFlakes @ June 29, 2012 at 12:47pm
900-Day Veteran Rewards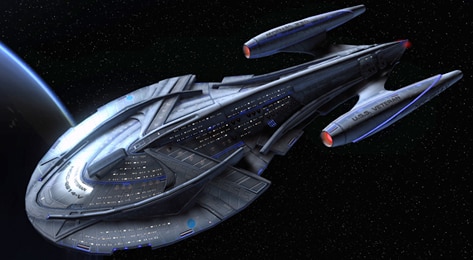 Since Star Trek Online launched in February 2010, we have thanked our loyal subscribers and lifetime members through the Veteran's Rewards program. We know you have many options in choosing where to spend your time, so it means so much to us that you choose to spend it here.

Starting Monday, July 2nd, the first players will be reaching the 900-Day mark and they are going to receive some awesome rewards:

"Guardian" Title

This in-game title can be set through the Character Status screen. If you have the default keybinds set, press "U" to bring up this menu. From there, double-check that your character is chosen from the left column, and then click the "Edit Record" button towards the bottom to change your title.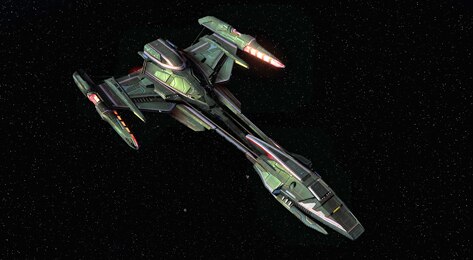 FREE Exclusive Starship "Material"

Your Starfleet and Klingon ships* will gain access to an exclusive new material that has been created specifically for our 900-Day veterans – there is a unique material for each faction. When using the Veteran Material, there are 4 unique paint pattern options available, on top of the usual 13. Visit any shipyard to "customize" your ship with this new material.
*Please note that allied alien (Caitian Atrox Carrier, Vulcan D'Kyr, etc.) and lock box (Jem'Hadar Attack Ship, Cardassian Galor, etc.) ships, as well as the TOS Constitution class, are not able to use this new material.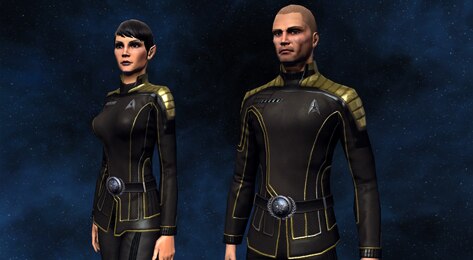 FREE Exclusive Uniform Variant
Federation captains will gain access to an exclusive Jupiter Veteran Decorated Gold Jacket. This is a golden trim embellished version of the Jupiter Veteran Jacket that is only available to 900 day Vets. Bonus! If you are a 900 Day Vet AND you have purchased the Jupiter Uniform pack, those Jupiter jackets will give you the option to use a Veteran Decorated Gold material on it. It's just another way for us to add an extra little treat for our Vet players.

Klingon captains will gain access to an exclusive Veteran Belt and Wrist Attaches. This belt and fur lined gauntlets are in the style of the previously released Veteran shoulder pads and will complete the look of your Vet uniform.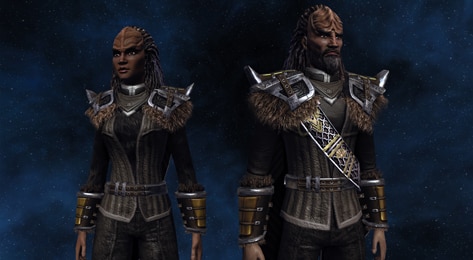 FREE Full Respec

Each of your characters on your account will earn a full respec/ retrain token. To perform a respec, visit a Skill Trainer available to your faction (Fed: Earth Spacedock and Deep Space K-7; KDF: Qo'noS and Ganalda Space Station; Both: Deep Space 9). Please note that this reward does not respec Bridge Officers and a single character can fully retrain only once per token.
Again, thank you to all of our longtime Veterans, and we'll see you in-game!