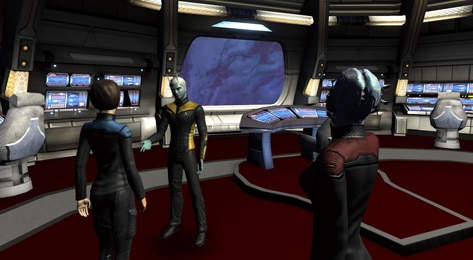 Hello Captains!
At Cryptic Studios, we take the security of your account very seriously. To further advance our security measures, we are happy to announce that we are rolling out a new security feature to be included in all Cryptic Studios games. Account Guard is a new feature which is intended to help secure your Star Trek Online and/or Champions Online account from those who may try to maliciously access it. You've already seen the first part of this new feature when we rolled it out for the Champions Online and Star Trek Online billing portals.
This feature will be enabled on Live and Holodeck this Thursday, July 5th, and we'll be watching the forums closely for your feedback regarding this feature. Once this feature is rolled out, you will need to authorize your computer to access the Champions Online and Star Trek Online Games using your account information – you will be prompted to do this when you log into the game.
We've provided a FAQ to answer some of the questions we know you'll have regarding this feature – please note that we've updated it to answer some of the questions that have come up recently, so we hope you'll take another look if you've read it in the past.
Thanks,
The Cryptic Studios Team