By PWE_BranFlakes @ August 8, 2012 at 12:00pm
Starbase Featured Project #3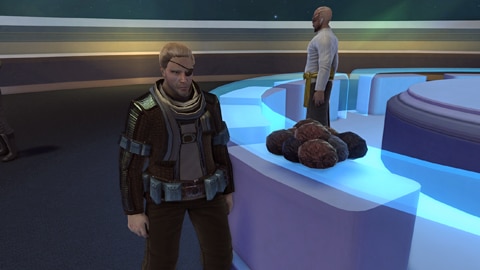 From time to time, special projects will become available for fleets. With these special projects you can unlock new features to give your starbase more crew, more customization, and more recognizable features from Star Trek! Be quick, though – when a special project becomes available, it will only be available for a limited time. You must start the project before the end of the feature. Once you've started the project, though, you can keep working on it until it's finished, even if the special event ends – but remember, you can only work on one special project at a time, so you'll want to finish quickly to make sure that you can work on the next special feature!
Our next special feature is, "Tribbles and Targs." Space can be a cold and lonely place. Throughout history, animals and pets have been brought to both ships and starbases to help give the crew a feeling of home. Whether a beagle or a monster dog, these furry (or scaly) companions bring life to remote locations.
Upon completion of this special project, your starbase's interior will find itself a little more lively. Klingons will find targs wandering the main floor and members of Starfleet will see tribbles alongside a descendent of the man who introduced them to the series. This special project will be available around 10AM PDT on August 9, 2012, until around 10AM PDT on August 23, 2012.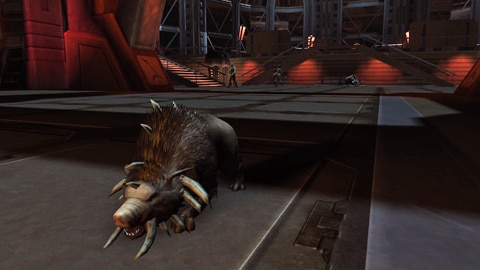 Keep checking back to see what's next on the special project list! We hope you are enjoying Season 6: Under Siege and we'll see you in-game.
Scott "Goatshark" Shicoff
Lead Content Designer
Star Trek Online