By PWE_BranFlakes @ August 22, 2012 at 12:07pm
Starbase Featured Project #4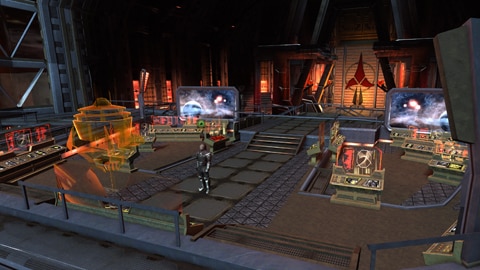 From time to time, special projects will become available for fleets. With these special projects you can unlock new features to give your starbase more crew, more customization, and more recognizable features from Star Trek! Be quick, though – when a special project becomes available, it will only be available for a limited time. You must start the project before the end of the feature. Once you've started the project, though, you can keep working on it until it's finished, even if the special event ends – but remember, you can only work on one special project at a time, so you'll want to finish quickly to make sure that you can work on the next special feature!
Our next special feature is, "All Work and Some Play". The introduction of fleet starbases has brought fleets together to work towards a common goal that has amazing rewards throughout the process. But, while it is important to have somewhere to work, it is just as important to have somewhere to relax — a fleet starbase should be no different.
Upon completion of this special project, your starbase's interior will undergo some structural changes. Klingons will see their operations area improved, while members of Starfleet will see an upgrade in the lounge area. This special project will be available around 10AM PDT on August 23, 2012, until around 10AM PDT on September 6, 2012.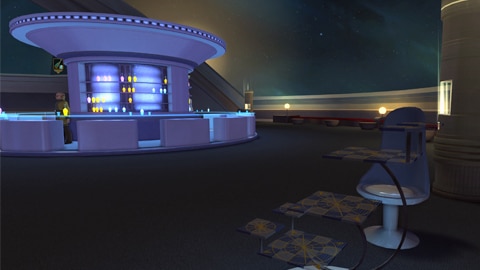 Keep checking back to see what's next on the special project list! We hope you are enjoying Season 6: Under Siege and we'll see you in-game.
Scott "Goatshark" Shicoff
Lead Content Designer
Star Trek Online