By PWE_BranFlakes @ October 9, 2012 at 12:00pm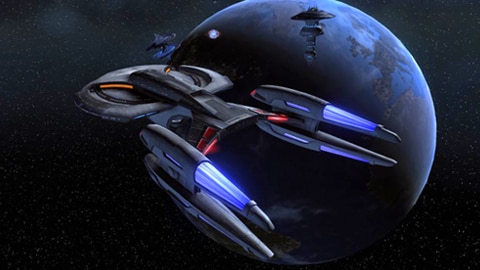 Not only are we having a sale on Lifetime Subscriptions from now until Monday, November 12th, at noon PDT, but we have added a new benefit to the program.
As of today, October 10th, all current and future Lifetime Subscribers will gain instant access to all Veteran Rewards, regardless of purchase date! This includes the 1000-Day ships that were introduced in this blog.
Now is the perfect time to pick up a Lifetime Subscription to STO so you can play forever as a Gold Member and never pay a monthly subscription fee again!
For information on how to claim and use your Veteran Rewards, click here.

Link to the Lifetime Subscription and benefits page
Retail inclusion effective September 23, 2010. Lifetime subscription covers your subscription fee for as long as the game is in service. Promotional discounts and features do not apply. You will be charged immediately when purchasing a lifetime subscription. Subscription fees are non-refundable. We make no explicit or implicit warranties on the service period of the game.