By PWE_BranFlakes @ October 19, 2012 at 2:30pm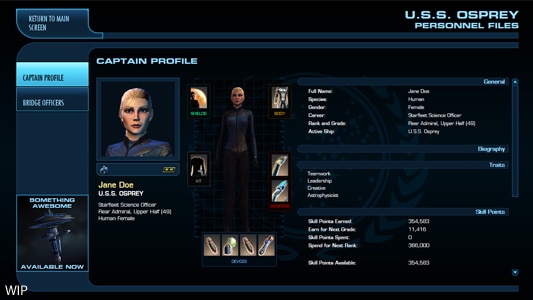 We are proud to announce that the beta of the STO Gateway is now available to the public!
As revealed in this Dev Blog, this new feature allows players to remotely access their in-game status information via their desktop, tablet, or smartphone. In its initial release, the STO Gateway will allow players the ability to view their player status and equipped items, ship status and equipped items, bridge officer status and equipped items, and accolades. This list of features is only the beginning of what's possible — there will be more features and functionality to come.
To access the STO Gateway, visit gatewaytest.startrekonline.com from your computer, tablet or smartphone's internet browser. Please note that as this is a beta release, character information and data will be pulled from your Tribble account. To sign up for the Tribble Test Server and transfer a character to it, visit this page.
Also, please see our STO Gateway forum threads here and here.
We hope you enjoy the initial offerings of the STO Gateway and we welcome your feedback, input and suggestions.