By PWE_BranFlakes @ November 30, 2012 at 5:00pm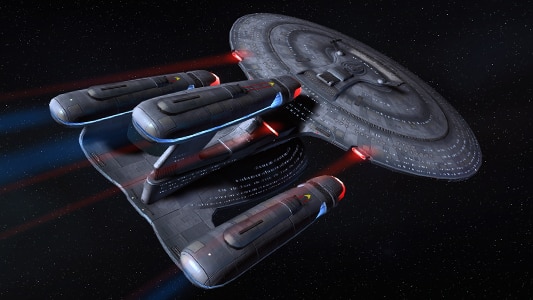 Dreadnaught Exploration Cruiser (2500 ZEN)
A retrofit of the Galaxy class exploration cruiser first seen in "All Good Things," the Dreadnought Exploration Cruiser is equipped with a massive Phaser Spinal Lance and a Cloaking Device console. It is also the only Federation cruiser that can equip Dual and Dual Heavy Cannons.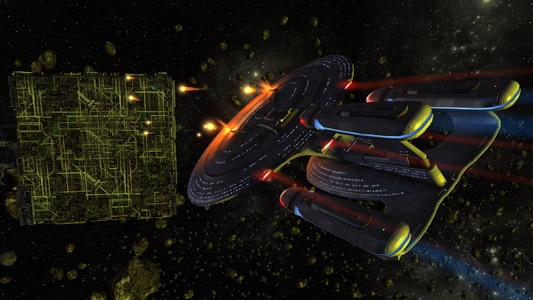 Firing Dual Heavy Cannons
Dual Heavy Cannons deliver very heavy bust damage. Couple them with the Rapid Fire and Scatter Volley Bridge Officer abilities to trigger stronger attacks.

Phaser Spinal Lance
The Dreadnaught Exploration Cruiser's Phaser Spinal Lance is a devastating weapon. Built into the entire structure, or "spine" of the hull, it fires a single massive phaser beam that is so devastating, that it typically pierces multiple targets – if they happened to be lined up.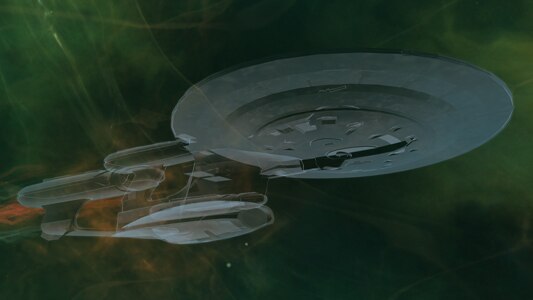 Cloak
Cloak grants stealth to your starship, but lowers your shields while active. Set your auxiliary power higher to increase its strength. Immediately after decloaking, you will have a short duration damage bonus.
Purchase this ship in the C-Store here.