By PWE_BranFlakes @ January 3, 2013 at 12:00pm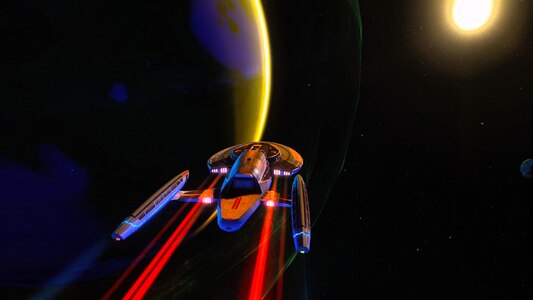 Vote daily for Star Trek Online by clicking HERE!
There are only three days left to vote for Star Trek Online in MMOSite's Reader's Choice awards! Help spread the word about STO with your vote!
Star Trek Online is nominated for four awards: Favorite MMORPG, Best Gameplay, Best Graphics, and Best Community. Voting is easy, and you can support Star Trek Online with a vote every day, so keep MMOSite bookmarked.
Voting qualifies you for a number of prizes, including an iPad, Xbox with Kinect, and Nintendo 3DS, plus MMOSite's currency, MMO Gold.
1.Go to http://accounts.mmosite.com/
2.Create an MMOSite account – you'll need to provide an email account.
3.Go back to the Star Trek Online page and place your vote.
4.You can place one vote per day, so make sure to come back tomorrow and vote again!
In addition, you can support Star Trek Online by just clicking this text - it's javascript to auto-vote for Star Trek Online.
Thanks for making us one of the best Free to Play Sci-Fi MMORPG of this year, captains – we're looking forward to everything that awaits us in 2013!