By PWE_BranFlakes @ January 14, 2013 at 4:00pm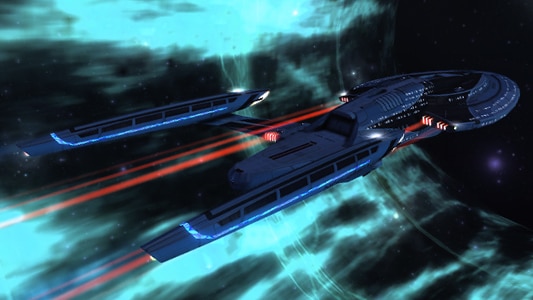 The Tholians and Tal Shiar don't stand a chance this year when you get more ZEN with Ultimate Game Card prepaid cards! UGC sells prepaid cards at retailers, which you can redeem on our site for ZEN. From December 1st, 2012 until January 31st, 2013, you'll get 15% bonus ZEN every time you redeem a prepaid Ultimate Game Card.
That's 15% more ZEN for ships, costumes, Duty Officer packs, or anything else you'd like to purchase from the C-Store.
For more details, you can visit www.UltimateGameCard.com/holiday/startrek. This offer is only available with Ultimate Game Card, so stock up on ZEN with prepaid Ultimate Game Cards!