By PWE_BranFlakes @ January 18, 2013 at 3:00pm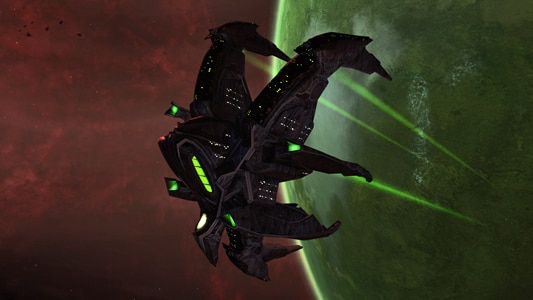 The Guramba Siege Destroyer (2500 ZEN)
The Nausicaan Guramba Siege Destroyer is a devastating weapon of war that can enter Siege Mode, a battle configuration designed to destroy enemies quickly. The ship actually transforms from a nimble destroyer into a siege weapon, equipped with a devastating Javelin.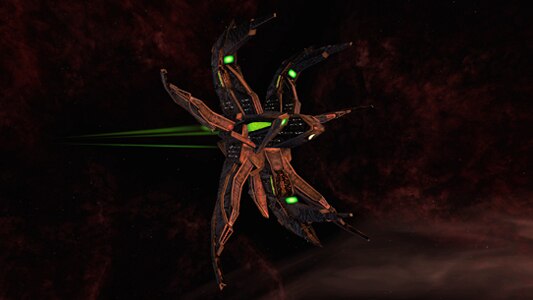 Siege Mode
As the Guramba enters into Siege Mode and transforms, power is diverted to Weapons and Shields from Engines. Also, all of your energy weapons will drain Weapon Power from your target, which is then used to charge your Javelin.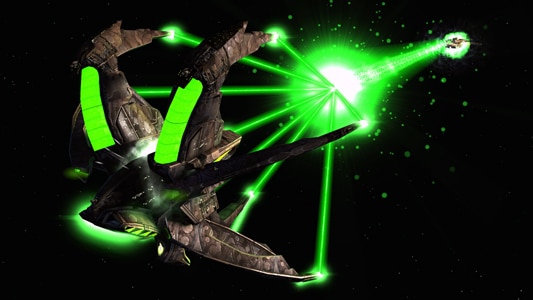 The Javelin
The Guramba's Javelin is a devastating weapon. Available only when in Siege Mode, this weapon must be charged up before it can be activated, but once it is, it fires a single massive disruptor beam that is so devastating, that it typically pierces multiple targets – if they happened to be lined up.
Purchase this ship in the C-Store here.