By PWE_BranFlakes @ February 1, 2013 at 10:00am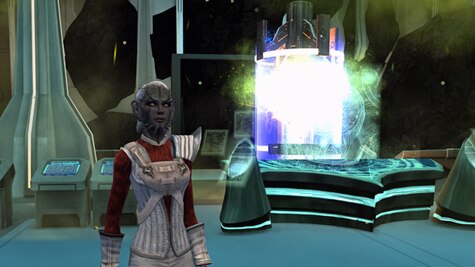 We have added more past spotlighted Foundry missions to the 'Spotlight Missions' archive in-game! Over the next couple of weeks, as past spotlighted authors continue to submit their mission for featuring in the in-game journal, we will be populating the archive with even more of your past favorites.
This week's additions include:

Time the Enemy by Havraha
Klingon Faction
A pre-warp civilization has made itself known to the stars around it. Unfortunately for them, it is deep within the heart of Klingon space. Without protection from the Klingon Empire, it will soon be raided and pillaged by rival factions. Your vessel is ordered to race to its defense … for a price. But has someone already beaten the Empire there?

Federation Desperation by Maziken
Klingon Faction
The Federation and the Klingon Empire are conducting peace talks on Risa. The Federation hopes to form an alliance to combat the Borg forces that continue to encroach into both governments' territory. Can you help ensure that these
treaty talks go smoothly or will the Borg have only limited resistance when they fully invade?

General Rebellion by Capt.PFDennis
Klingon Faction
You are called to the Great Hall and given a covert mission to stop a rebellion against the Klingon Empire, and to apprehend the rebel leader.

Raktajino in a Jar by Drogyn1701
Klingon Faction
Taking a Ferengi captain's stash of Gold-Pressed Latinum seems like a good idea, right? Think again! Accused of murder most foul, you must navigate the Ferengi legal system and a prison full of psychotics to finally get free of the mess you created.
To play these Foundry missions, log onto a Klingon character, open your Mission Journal (J), click on 'Foundry' tab at the top, and then the 'Spotlight Missions' tab on the left.