By PWE_BranFlakes @ February 11, 2013 at 3:00pm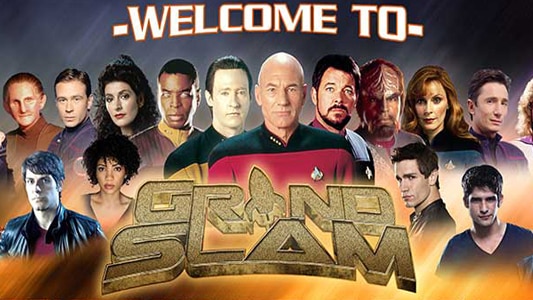 From this Friday, February 15th, through Sunday, February 17th, Star Trek fans of all ages will experience Creation Entertainment's Official Star Trek and Sci-Fi Summit ("Grand Slam") in Los Angeles, CA. Special guests include Sir Patrick Stewart, Jonathan Frakes, Brent Spiner, LeVar Burton, Michael Dorn, Marina Sirtis, Gates McFadden and many more. Some tickets are still available for purchase here; however, they are selling out fast and will not be available online after Wednesday. For more information about the event, check out the official Grand Slam Los Angeles website.
To celebrate this awesome event, the Star Trek Online team is pleased to offer a special in-game item to attendees that, once claimed and opened, contains a unique Holo-Leeta Duty Officer and "Convention Veteran" title for all characters on your account!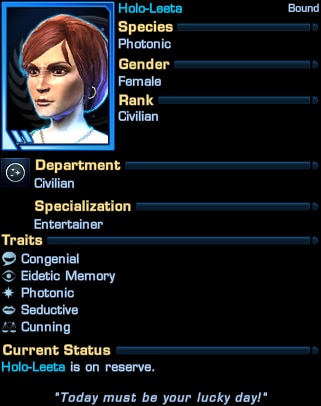 You can obtain a code for this special item through a couple different methods (limit one code per player):
Twitter – Tweet a picture of yourself at the convention to our official Twitter account, @TrekOnlineGame. Make sure you are also following us so we can Direct Message (DM) you a code and instructions on how to claim the above rewards.

The STO Forums – Send a forum PM to STO Community Manager Brandon Felczer through this link. Under "Recipient Username(s)", enter: pwebranflakes | Under "Title", enter: Grand Slam Los Angeles | In the "Message" field, include a link to a picture of yourself at the convention. Brandon will respond with a code and instructions on how to claim the above rewards.

Tweets and Messages will be replied to during the week of February 18th.
We hope you have fun at Grand Slam Los Angeles!