By PWE_BranFlakes @ February 28, 2013 at 12:00pm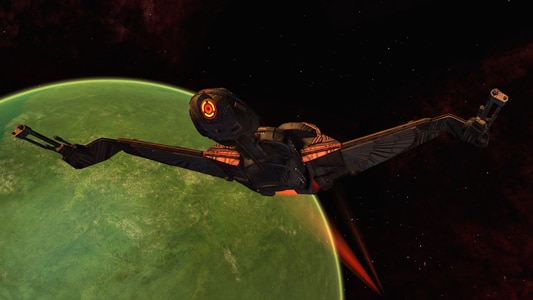 B'rel Bird-of-Prey Retrofit (2000 ZEN)
This retrofit of the famed B'rel Bird-of-Prey combines the small size and maneuverability of the B'rel with the most advanced weaponry available in the Empire. It is also equipped with an Enhanced Battle Cloak.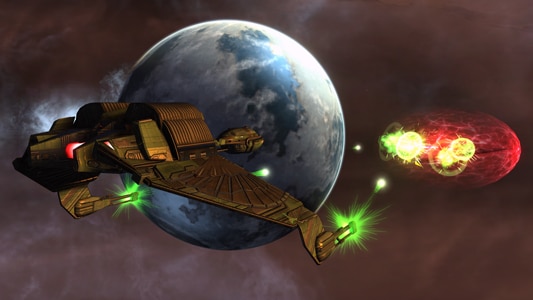 Firing Dual Heavy Cannons
Dual Heavy Cannons deliver very heavy bust damage. Couple them with the Rapid Fire and Scatter Volley Bridge Officer abilities to trigger stronger attacks.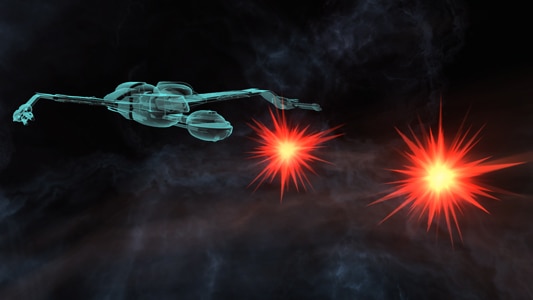 Enhanced Battle Cloak
Enhanced Battle Cloak grants stealth to your starship, but lowers your shields while active. It can be activated in combat, and allows torpedoes, mines and most Bridge Officer and Captain abilities to be activated while the Cloak is active. When attacking foes, or healing/buffing allies, the ships cloak will drop for a few seconds, leaving the ship momentarily exposed with the shields down.
NOTE: Purchase of this ship from the C-Store will make its owner eligible for a Fleet Ship Module reduction when purchasing the Fleet B'rel Bird-of-Prey.
Purchase this ship in the C-Store here.