By PWE_BranFlakes @ April 11, 2013 at 10:00am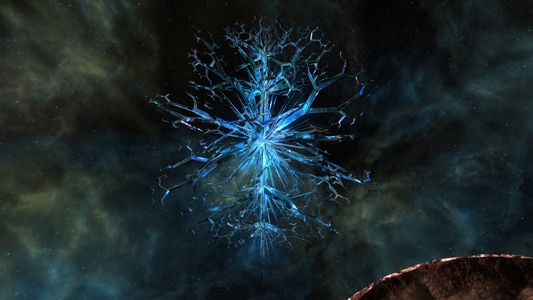 Incoming priority one distress call… the Crystalline Entity has returned!
From now until Thursday, May 2, 2013, around 10AM PDT, max-level Federation and Klingon players can queue up for this remastered, 10-captain event to defeat the Crystalline Entity and earn Crystal Shards. After collecting 14 of them, players will be able to run a new Event Reputation project to be rewarded with 50,000 Dilithium Ore, 1,000 Fleet Marks, and a unique Crystal Shard Space Non-Combat Pet.
More information about the Crystalline Catastrophe event may be found in this Dev Blog.
Gather your friends for this epic event and we'll see you in-game!