By PWE_BranFlakes @ April 12, 2013 at 8:00am
The Rising Phoenix – Part One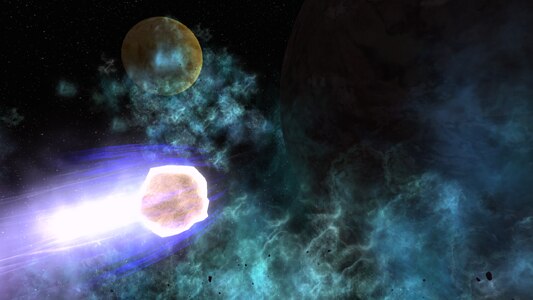 The Foundry for Star Trek Online gives players a chance to create and share their very own stories with the world. These Spotlight Missions were designed by members of the Star Trek Online community and are great playable examples of what you, too, can add to the Star Trek Online universe.
This week's spotlighted mission is "The Rising Phoenix – Part One" by h2orat.
Faction: Federation
Level Requirement: 41+
Mission Summary: This mission is inspired by epic Trek events that require the best of the best to answer the call and save the day. It includes those Kirk, Sisko and Picard moments where the galaxy's fate balances on the edge of a knife. Duty and sacrifice are your watchwords… Do you have what it takes to save the Federation?
To play this Foundry mission, log onto a Federation character, open your Mission Journal (J), and click on 'Hail' under the section labeled 'FOUNDRY' in the "Overview" tab. You will see that this Foundry mission is spotlighted in that section.
For more information about the Foundry, including how to play community-authored Foundry missions and resources on how to create your own mission, check out this Guest Blog.
Foundry Spotlight Missions Index