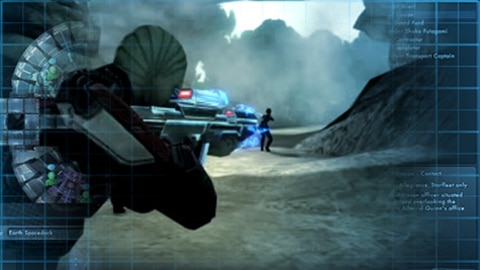 Calling all Foundry players and reviewers!
UPDATE! (7/3/13 – Voting resumes today and will last for 3 weeks. If you've already sent in your vote, you do not need to send in your vote again.) From today until Wednesday, July 24th, at 10AM PDT, voting is once again open for Foundry Challenge #7!
Since late-March, Foundry authors have been storyboarding, developing, and designing Foundry missions for our most recent challenge, Small Craft Escapades. More information about the challenge can be found here.
The following is a list of submitted missions to be reviewed — if you are going to play them and vote, we ask that you please give everyone a fair chance and play through each mission. They should all be around 30 minutes of gameplay, but should take no longer than 45 minutes to complete. If you can play and complete one mission every-other day, you will be able to play them all before the voting period ends.
>>>VERY IMPORTANT! These missions were designed to be played through while in a small craft (e.g. Fighter, Shuttle, Runabout, Captain's Yacht, Delta Flyer ETC.). Please make sure you swap to your shuttle via the contact in your ship interior, or from the "Ship Selection" contact at a shipyard, before you play through them. Some missions may be unplayable if you are not in a small craft. Thanks!<<<
Once you have played through them, please send an in-game mail to @PWE_BranFlakes (STO's Community Manager) with the one (1) mission you feel should win this month's challenge. Unless you play through all of the missions pretty quickly, he should not be getting votes until late next week/ the week after that.
You may only vote once and, if you are one of the participants, may not vote for your own mission. Rallying people from your fleet/ friend group to vote for your, or any other, mission is discouraged and should be apparent from the votes that come in — encourage them to play through all of the missions and really choose the one they feel best told the story. This is all for fun, and while there is a small prize to be awarded to the winner (STO Promo Points for the C-Store and their mission featured in the spotlight), we know all of us are ethical, honest Trekkers and Trekkies.
For information about the Foundry, and how to play missions, check out this Guest Blog by StarbaseUGC.
So, without future ado, here is the list of entrants (along with the background story):

Small Craft Escapades
For this Foundry Challenge, create a mission that features content designed for and around a player being in a small craft (shuttle, fighter, etc). There is no background story you must build off of, so feel free to get as creative as you'd like.

Foundry Challenge #7 Entry Missions:

Mission Title: Beneath the Skin
Player @Handle: @P_Sutherland
Faction: Federation
Level Requirement: 16+
Mission Summary: While your ship is in port being repaired and upgraded. Starfleet wants you to re-chart a system inside the Delta Volanis Cluster. The last ship to visit the system was a colony freighter in 2398. Since then the Federation colony has received few guests. Head into the Delta Volanis Cluster to begin your mission.
A routine assignment. What could go wrong?
Note: This mission is designed for a single player.
Mission Title: Inner Space
Player @Handle: @rsmudger
Faction: Federation
Level Requirement: 31+
Mission Summary: A huge Zone of Darkness has been detected deep within Cardassian Space on a direct course that intercepts many highly populated planets from Cardassia Prime to New Romulas.
It is so vast it shifts the gravity-well of local stars and can block out all sensor readings in and around entire star systems.
Visual recordings of the engulfed star have revealed there IS a body at the center of this veil and several Cardassian ships have gone missing attempting to intercept it.
Now Starfleet has made it 'your turn' to face this Goliath, What lies at the center of this blackness, why is it destroying life and are you ready to go where no man has gone before?

Mission Title: Protector
Player @Handle: @terinvorta
Faction: Federation
Level Requirement: Any
Mission Summary: A temporal anomaly has appeared on the edge of Sector 001, broadcasting a distress call.Your mission? Find and save the originator of the distress call. But all is not as it appears…

Mission Title: You don't know when it's real
Player @Handle: @Ciphertuesday
Faction: Federation
Level Requirement: 31+
Mission Summary: After a tough mission in which you cooperated with the Enterprise-F, you and your crew go back to earth for a shore leave. Since you have no specific plan for the holiday, when your bridge officers invite you to join a hologram small craft racing game, you accept their offer. It was all enjoyable at first, but then it goes wrong and you suddenly realize that you are now in something more than a simulation…
Mission Title: Alpha Flight
Player @Handle: @RemairTamec
Faction: Federation
Level Requirement: 31+
Mission Summary: You have been selected for the prestigious Alpha Flight course, the Federation's most elite pilot training program. Drawn from around the Federation and it's allies, Alpha Flight pushes the quadrant's best pilots to their limits. As stakes rise, egos clash and safety protocols are pushed to the wayside you realise not everyone is cut out for the course, and only a handful will graduate to receive the golden wings. Will you be another dropout, a line on a memorial plaque or will you meet the challenge and prove that you are the best pilot the Federation has to offer?.

Mission Title: Waiting for the Light
Player @Handle: @Kirkfat
Faction: Federation
Level Requirement: 31+
Mission Summary: Mining Outpost 47 is requesting your assistance. What you discover may have far-reaching implications.



Mission Title: Sarita
Player @Handle: @T1N1
Faction: Federation
Level Requirement: Any
Mission Summary: Humanitarian / Diplomatic type mission.



Mission Title: Uninvited Guests
Player @Handle: @sirboulevard
Faction: Federation
Level Requirement: 16+
Mission Summary: The incident with Admiral Zelle has left the Federation on a precarious edge with the Romulan Star Empire. With a rising rebellion in the form of the Romulan Republic and the beginning of diplomatic relations between the two nations, forces in the shadows may try to stop it before it gets too far.
Mission Title: Shadows of Omega
Player @Handle: @fnordbear
Faction: Federation
Level Requirement: 16+
Mission Summary: While on a standard patrol an eyes-only message is received by the Captain. The Omega Protocol has been activated. You are to travel to the Pilatus system and from there rendezvous with the U.S.S Ursa Major for further orders.


Mission Title: Cloaked Loyalties
Player @Handle: @edwinsterling
Faction: Federation
Level Requirement: Not Listed
Mission Summary: A strange request sends you, just you on a shuttle mission deep into the heart of Romulan Space.
Will YOU return at all
- – - – -
Feel free to continue using this thread to discuss the missions above.
Good luck to all of our authors, and for our reviewers, have fun and boldly go!
- – - – -
Click here to learn more about Legacy of Romulus, our upcoming free-to-play expansion for Star Trek Online. Prepare for your journey of rebuilding the Romulan legacy with a Legacy Pack purchase! Click on the logo below to learn more about it.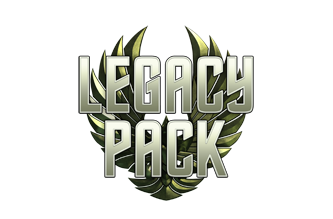 Want more game details, screens, and videos? Like Star Trek Online on Facebook for more exclusive content and follow us on Twitter – tweet us your questions! And, subscribe to our YouTube channel for the latest Star Trek Online videos.
- – - – -