By PWE_BranFlakes @ May 31, 2013 at 11:00am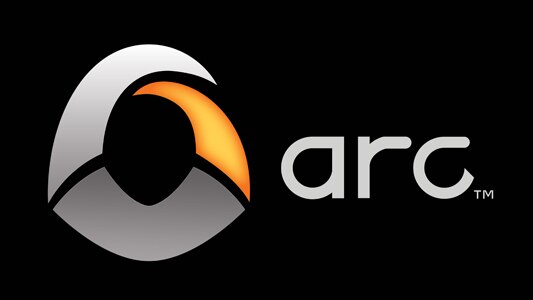 Arc brings together the best online gaming experiences from Perfect World Entertainment onto one easy-to-use platform.
The brand new Arc platform allows its users to benefit from a variety of new features that helps enhance the PWE gaming experience. This easy-to-use platform allows users to install and run all of PWE's exciting games from one place. Once you've created an account (you can also use your existing PWE account!) and logged in, the entire PWE game directory is available for you to download.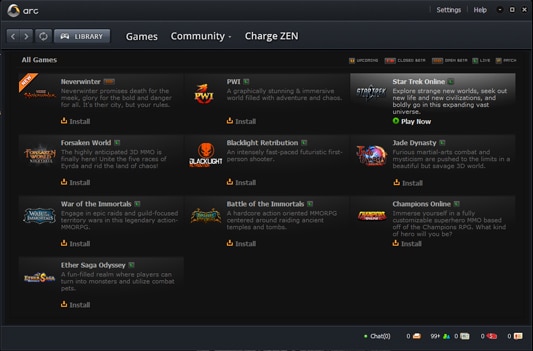 Want to play one of PWE's incredible games? Just select it from the games directory and install the game. Once installation is complete, you'll be able to launch it from your Home library on Arc. Logging into your favorite game is fast and easy. Since you're logged into Arc, the game will simply launch once you hit the PLAY button. You can also update your games from the Arc client if an update is available.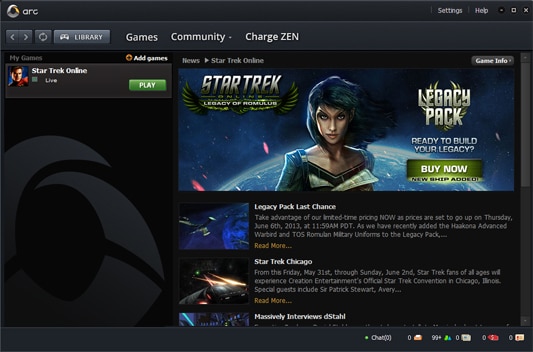 For most games, and for more games in the near future, Arc allows you to access many features through its platform without ever having to open another internet browser. Once you're in game, hit the Shift+Tab keys and the Arc overlay will appear. From here, you'll have direct access to the News, Billing, Support, Forums, Core Connect, and more!
We invite you all to try out our new Arc platform and provide us feedback on your experiences using it.
Check out these awesome benefits for Arc users:
News - Receive the latest news across games with embedded updates from Arc.
Billing - Easily recharge and transfer ZEN across games through a variety of payment methods.
Browse - Arc's In-Game Overlay with fully functional web browser will allow you access the forums or browse the internet.
Support - Contact Customer Service with a click of the button and easily send in a ticket to request assistance.
Connect - Check out what your friends are playing and connect with them on Arc's built-in messenger.
Notifications – Get the most out of your online gaming experience and never miss another event with the in-game notification system.
Coupons – Arc users will receive exclusive promotions and coupons when available.
All current Arc users will soon be able to enjoy exclusive offers and giveaways, so start using Arc today and experience a new way to play your favorite game!
- – - – -
Click here to learn more about Legacy of Romulus, our free-to-play expansion for Star Trek Online. Prepare for your journey of rebuilding the Romulan legacy with a Legacy Pack purchase! Click on the logo below to learn more about it.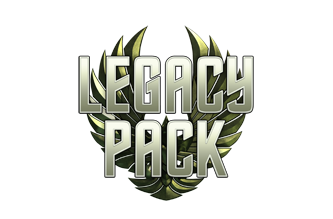 Want more game details, screens, and videos? Like Star Trek Online on Facebook for more exclusive content and follow us on Twitter – tweet us your questions! And, subscribe to our YouTube channel for the latest Star Trek Online videos.
- – - – -