By PWE_BranFlakes @ June 28, 2013 at 10:00am
((Earlier in the month, this thread was opened to collect player suggestions on topics that they would like to get the inside scoop on – for this month, hevach and wildthyme467989's topic of "episode development" was chosen.))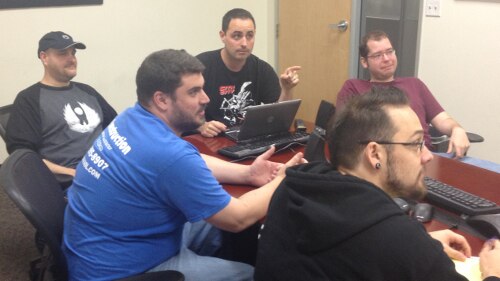 "Once… upon a time… there was a Dal'Rok!" – Chief O'Brien
When it comes to telling stories in Star Trek Online, we have a lot of different tools at our disposal. There are the mission and map building tools (which, to answer a question asked occasionally, are not the same as what players have with the Foundry), contacts and cutscenes. But rather than go in depth on the tech, today I'd like to talk about process and planning. Specifically for this developer blog, I'm going to walk everyone through the process we used when building episodes for Legacy of Romulus.
Step 1: What story are we trying to tell?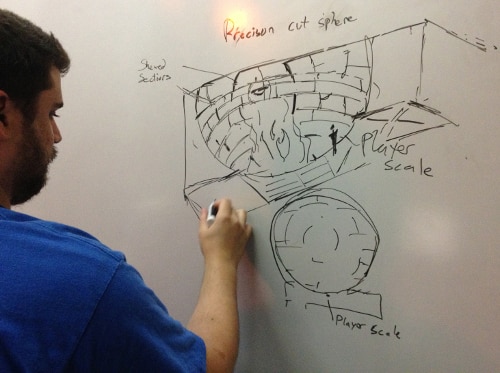 Previously in STO, we often had 1-3 episode arcs, with the 5-arc Feature Episodes popping up now and then. With Legacy of Romulus, the team tried to do something a little different by having a fully connected Romulan story that took players from the tutorial to the end of the Romulan Feature Series. That meant creating ~30 new episodes that had to lead up to the existing content and not only make sense, but feel like a completed arc once all was said and done. This also meant that whenever we were planning an individual episode, we had to truly understand what happened in the previous episodes, and know what elements were important to carry through.
To make this possible, we put together a timeline that started back before the destruction of Romulus and carried all the way through the Legacy of Romulus expansion and beyond. In some instances there were gaps in the narrative that we needed to fill in, including certain characters' histories and backstories. We had to all agree on things like: What has Taris been doing?; Who was Hakeev before he worked for Sela?; How (if at all) were Taris and Hakeev involved in the Hobus Supernova?; What do we think would happen to the Romulan people after their home was destroyed?; How does this information affect what's already in game?; etc. Once we came to an agreement, we put together a bullet-point list that would help us string together different arcs.
Step 2: We've got a timeline. So what now?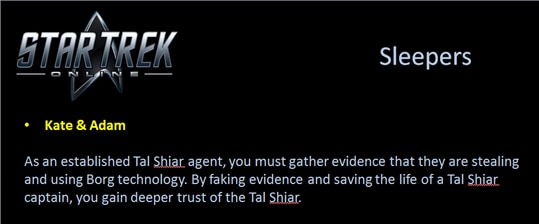 Once we had an overall idea of the story we wanted to tell, we broke the bullet-point list into episodes and created one or two line write-ups that we called the "TV-Guide" version of the episode. This way we could be sure the most important information existed, without fully designing an episode before the designers themselves got their hands on it. Not only did this allow a quick explanation of any given episode, it helped us realize when we'd missed moments in the narrative.
With "TV-Guide" versions in hand, we assigned the episodes out to the different content pods. A content pod typically consists of a content designer and an environment artist. During the course of development, the pod will collaborate with systems designers, character artists, animators, programmers, FX artists and audio engineers to help tell the best story possible.
Step 3: The Pitch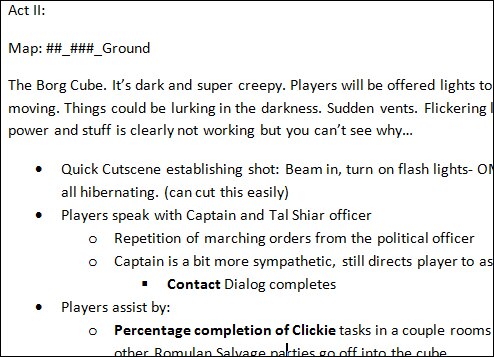 After the pod is told what's important for a given episode, they are given time to put a pitch together. When building a pitch, the artist and designer talk through the episode bullets and figure out how they'd like to tell that story. They might add side-plots or embellishments, or just stick to the key elements, depending on how difficult they think it will be to convey a given idea.
The pitch itself generally contains maps that detail moment-to-moment gameplay, including critter locations, puzzles and any general things to click, talk to, or fight. The pitch is made to the Leads and Executive Producer and feedback is taken into account. If there are significant changes required, the pod will go back to the drawing board (as much as necessary) and then re-pitch. When everyone is happy with it (as was often the case after the initial pitch), the pod will go off and start working on the whitebox process.
Step 4: The Whitebox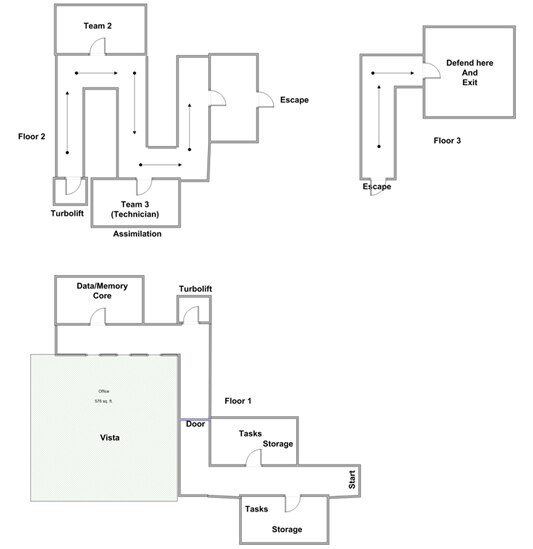 Whiteboxing an episode for STO means getting the basic map shape and framework in place so we can all make sure the pitch will actually play out as desired. It also exists to help identify any problems that might have been overlooked or underestimated. We generally like to turn a whitebox around for review as quickly as possible, usually in a couple days, so if anything needs to be adjusted it can be done before anyone goes too far down the wrong path.
In the past, we would get much further along in episode development and if something wasn't working the way we wanted, it could lead to a lot of rework and frustration. By having a clear early checkpoint, we were able to keep that to a minimum.
Steps 5 – ?: Iteration!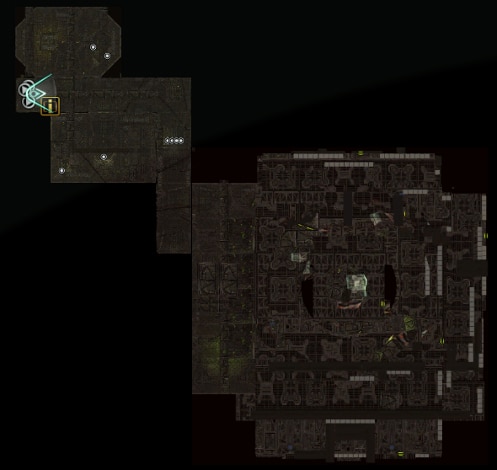 At this point, the pod, working with all other departments, is off and running. They are building the items agreed in the pitch, within the framework of the whitebox they prototyped. Regularly, the Leads and QA play the content and provide feedback. The pod implements the feedback while finishing their design plan. This is done repeatedly, starting with a small number of players and growing as the playtests get further along. Whenever possible, we also include team playtests. Everyone on the team plays the same episode and then provides feedback for the people building it.
During this time, special props, critters, costumes, sounds, FX, animations, etc., are all added to help complete the episode. When all is said and done, the episode should be nearly complete at this point.
Step Last: Bug Fix and Polish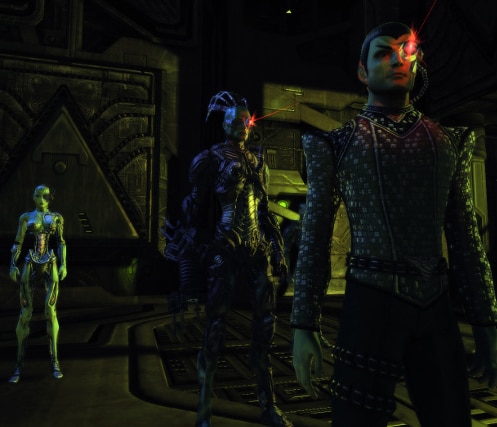 Once all of the iteration is done and everyone is happy with the 90% of the episode, we take a bit of time at the end to add in any last minute touches and fix whatever remaining bugs we can. Sometimes this happens immediately after we're done iterating, and sometimes it happens later in the milestone. This could be because we're still waiting on the final versions of some remaining assets, or perhaps the time in the schedule simply has us needing to kick off something else so folks not directly connected to a specific episode can begin building pieces needed for other, future things.
Sounds cool! Anything to add?
It's important to note that if the episode uses characters, races, locations, etc. from canon, the pod is expected to research whatever is necessary to provide the best experience for the fans. This is true for all disciplines outside of the content pods. So while someone writing dialog for Worf needs to know how he might talk, those designing the Elachi gameplay need to be sure it fits with whatever they saw in Silent Enemy.
By and large, this is our process. I feel it has yielded some of the most compelling content we've had in STO. I was very happy with the story that came together and enjoy hearing the positive feedback that came our way when people played through the Romulan arc. I was told it felt more like a season of Star Trek than people had previously seen in STO.
The key to all of it? Collaboration. Without the combined efforts of everyone on the team, we never would have pulled off the stories you are able to enjoy in Legacy of Romulus.
Jolan Tru!
Scott "Goatshark" Shicoff
Lead Content Designer
Star Trek Online
- – - – -
Click here to learn more about Legacy of Romulus, our free-to-play expansion for Star Trek Online. Advance your journey of rebuilding the Romulan legacy with a Legacy Pack purchase! Click on the logo below to learn more about it.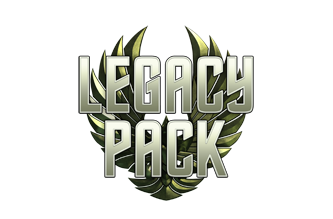 Want more game details, screens, and videos? Like Star Trek Online on Facebook for more exclusive content and follow us on Twitter – tweet us your questions! And, subscribe to our YouTube channel for the latest Star Trek Online videos.
- – - – -