By PWE_BranFlakes @ July 24, 2013 at 6:00pm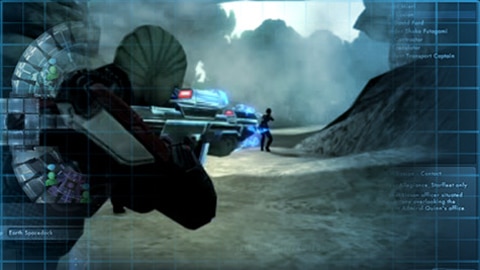 The votes are in, and we have a winner!
Huge congratulations are in order to our winning Foundry mission for Challenge #7…
"Alpha Flight" by @RemairTamec
Faction: Federation
Level Requirement: 31+
Mission Summary: You have been selected for the prestigious Alpha Flight course, the Federation's most elite pilot training program. Drawn from around the Federation and it's allies, Alpha Flight pushes the quadrant's best pilots to their limits. As stakes rise, egos clash and safety protocols are pushed to the wayside you realise not everyone is cut out for the course, and only a handful will graduate to receive the golden wings. Will you be another dropout, a line on a memorial plaque or will you meet the challenge and prove that you are the best pilot the Federation has to offer?
Congratulations! Watch your in-game mail for your prize. Also, your mission will be featured in the Spotlight on the Foundry in the near future.

Our runners up, a two-way tie for second place, were…
"Inner Space" by @rickysmith1 and "Waiting for the Light" by @Kirkfat!
In third place was "Beneath the Skin" by @P_Sutherland.

Congratulations to everyone! You all did amazing work with this challenge and we can't wait to see what you come up with for Foundry Challenge #8!
For more information on Foundry Challenge #7, check out this news post.