By PWE_BranFlakes @ August 2, 2013 at 1:00pm
In the third episode of "On Screen!", Brandon and Whit discuss the Summer Event on Risa, the Romulan Veteran Rewards, and STO's upcoming presence at this year's Star Trek Las Vegas (STLV) Convention. Before ending their subspace communique, they also give viewers a few teasers as to what the STO‬ team has planned for Season 8, including the announcement of a new Feature Episode that will lead up to its release.
"On Screen!" is a quarterly community show about current events in Star Trek Online and is hosted by Brandon (AKA "BranFlakes"), Community Manager for STO, and Whit (AKA "CaptainKikii").
- – - – -
Click here to learn more about Legacy of Romulus, our free-to-play expansion for Star Trek Online. Advance your journey of rebuilding the Romulan legacy with a Legacy Pack purchase! Click on the logo below to learn more about it.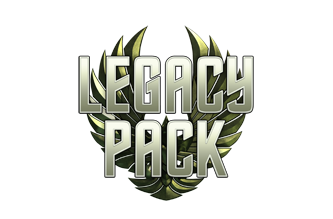 Want more game details, screens, and videos? Like Star Trek Online on Facebook for more exclusive content and follow us on Twitter – tweet us your questions! And, subscribe to our YouTube channel for the latest Star Trek Online videos.
- – - – -