By PWE_BranFlakes @ August 12, 2013 at 10:00am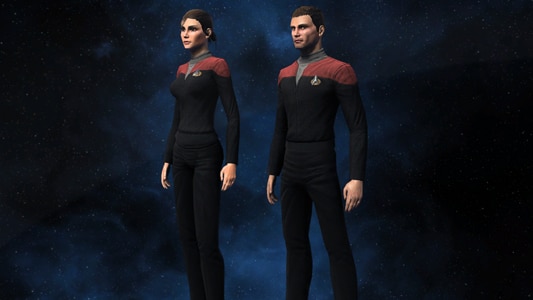 To end our Summer Event with a bang, we are excited to announce that we will be giving away FREE C-Store items this week! As we will feature something different every day, you won't want to miss out!
Today's FREE C-Store item is the Deep Space 9 Uniform!
Fans of Star Trek: Deep Space 9 can now wear the uniforms made famous by Captain Benjamin Sisko and Lieutenant Jadzia Dax! Wear the Starfleet uniforms of the 2370s on your next trip to DS9!
Note: Costume pieces from this pack may be used only in uniform costume slots.
To claim:
1. Log into the game on a Federation character
2. Visit the in-game C-Store via the button on the minimap
3. Navigate to the 'Appearance' tab on the left
4. Scroll down to and click on the 'Deep Space 9 Uniform' item
5. Click the "Claim" button towards the bottom-right of the interface before the date and time below
NOTE: If you already have this item, you will be unable to claim it again
This FREE account-wide unlock must be claimed by tomorrow, Tuesday, August 13, 2013 at 10AM PDT when it will revert to its normal price.
We hope you enjoy this uniform and we thank each of you for making this year's Summer Event such an incredible success.
See you in-game!
- – - – -
Click here to learn more about Legacy of Romulus, our free-to-play expansion for Star Trek Online. Advance your journey of rebuilding the Romulan legacy with a Legacy Pack purchase! Click on the logo below to learn more about it.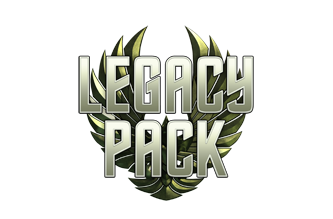 Want more game details, screens, and videos? Like Star Trek Online on Facebook for more exclusive content and follow us on Twitter – tweet us your questions! And, subscribe to our YouTube channel for the latest Star Trek Online videos.
- – - – -