By PWE_BranFlakes @ September 6, 2013 at 3:00pm
Fleet Leader Security System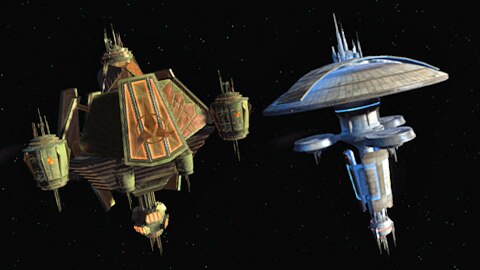 We are proud to announce a new set of features that add significant security to Fleets and Fleet Leaders recently went live. With yesterday's patch, we've implemented the final part of these updates, including more UI support.
In the past, it was possible for a single Fleet Leader to demote and kick all other Fleet Leaders instantly and commandeer or even dismantle an entire Fleet. These new security updates are designed to heavily mitigate this risk.
Here is the breakdown of the new Fleet Leader Security System and related Fleet systems:
Ruleset 1 – Inactive Leader(s):
Ruleset 1 is has always been in place and has not been modified. It is listed here for reference only.
If any Fleet Leader has not logged in for 30 days, that Leader is considered "Inactive."
If all Fleet Leaders are "Inactive," a new Fleet Leader is automatically chosen.

The next highest-rank player to log in is given an option to become the Fleet Leader.
Ruleset 2 – Demoting a Leader (New!):
There must be at least 2 Leaders in a Fleet to initiate Ruleset 2.
Any Fleet Leader who is not flagged a "Demote Pending" or "Provisional" can initiate a "Demotion" on another Leader.

An Active or Inactive Leader can be flagged to be demoted.

A "Demote Pending" lasts 2 weeks (unless that Leader is Provisional – see info below).

If you are flagged as "Demote Pending", you cannot use any Fleet Leader Powers.

Any Fleet Leader who is not flagged as "Demote Pending" or "Provisional" can "Reinstate" (remove a "Demote Pending" flag) the Leader to full status.
Only one "Demote Pending" can be in progress at a time.
No members can be promoted to Leader while a "Demote Pending" is active.
A Kicked Leader is not expelled from the Fleet — they are demoted.
Provisional Leaders:

New Leaders are considered "Provisional" for 2 weeks after they are promoted to Leader.
Provisional Leaders have all Leader Powers except they cannot "Demote" or "Reinstate" another Leader.
Provisional Leaders can be kicked instantly by any Fleet Leader who is not flagged a "Demote Pending" or "Provisional".
Fleet Creator is not considered Provisional when the Fleet is first formed.

He or she is a full Leader with full Demote/ Reinstate privileges.

A Fleet Leader that is automatically chosen because all Fleet Leader are Inactive (Ruleset 1) is not considered Provisional. He or she is a full Leader with full Demote/ Reinstate privileges.
NOTE: With the above changes, it is still possible to have a Fleet with only one Fleet Leader. In this case, the new system will not offer any additional security. In a Fleet that has only two Fleet Leaders, this new system offers minimal security – the only security it offers is the added benefit of a cooling off period. Ultimately, this system works best with a Fleet that has three Fleet Leaders or more.
We hope you find these new updates beneficial, and we look forward to seeing you and your fleet in-game!
Al "CaptainGeko" Rivera
Lead Designer
Star Trek Online
Legacy of Romulus News Dev Blog Index
- – - – -
Click here to learn more about Legacy of Romulus, our free-to-play expansion for Star Trek Online. Advance your journey of rebuilding the Romulan legacy with a Legacy Pack purchase! Click on the logo below to learn more about it.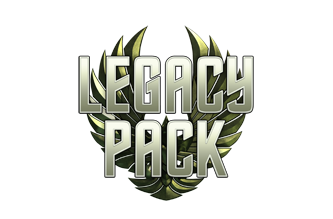 Want more game details, screens, and videos? Like Star Trek Online on Facebook for more exclusive content and follow us on Twitter – tweet us your questions! And, subscribe to our YouTube channel for the latest Star Trek Online videos.
- – - – -