By PWE_BranFlakes @ September 20, 2013 at 12:00pm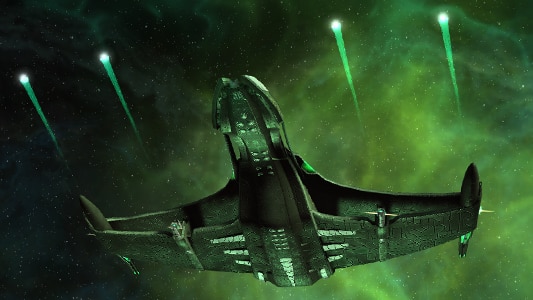 ((Earlier in the month, this thread was opened to collect player questions for a Dev of their choice – for this month, atatassault and shpoks's questions were answered.))
Questions from atatassault
[Q] Are there any plans to upgrade older ships (Nebula, Galaxy, even the Odyssey and Bortasqu) to be on par with the power/synergy level of the newer ships you have released. And if so, how high of a priority is that?
[CaptainGeko] We are strongly considering giving older ships a second look to see if any of them need some love. We have a couple in mind, but I don't want to share which ones yet in case the list changes. But, to be clear, I'm talking about older ships, not the Odyssey or Bortasqu. We are happy with those, although we may consider new set bonuses for them.
[Q] Similar to [the previous question], would you be willing to introduce set bonuses to preexisting ships (like Quad Cannons + Cloaking Device set bonus on the Defiant)?
[CaptainGeko] We have talked about this quite a bit, and, exactly as you described in the question, we are planning on adding more set bonuses to ships. Since there are so many ships, we will probably release a few at a time.
[Q] Continuing along the same lines, would it be feasible to implement the tech (both in game, and for the C-Store) to make 3 ship packs that include the older ships? The Galaxy and Galaxy-X, and a potential 3rd Galaxy would be awesome as a ship pack, and would be cool if you could implement all the various abilities as consoles and set bonuses like the Scimitar; The Lance could be the 3 set power, and either shows up as the phaser lance or the Deflector beam from Best of Both Worlds part 2 opener, depending on how you've got the ship costume set up.
[CaptainGeko] We could sell a 3-ship Galaxy pack that would include the T4 Galaxy Refit, the T5 Galaxy Retrofit and the Galaxy Dreadnought, or even possibly the T5 Galaxy Retrofit, the Galaxy Dreadnought and a new variant – though, there is no plan for either at this moment in time. We have considered bundling retrofits and refits. Perhaps as we introduce set bonuses.
[Q] Why can't we separate ship stats from ship looks? If the ability to assess capability is the question, couldn't you easily handle that by saying Escort looks can only use Escort Stats, Cruiser looks can only use Carrier Stats, etc? If fear of decline of sales is the compelling issue, make compelling stats; I can't speak for everyone, but I personally love using different ships because of different performance characteristics. Additionally, wouldn't separating stats and looks make every ship you sell have 2 selling points (You could buy this ship because you like the costume, you like the stats, or both)?
[CaptainGeko] Not exactly. We have considered allowing users to purchase Bridge Officer seating and ship slot options for their ships, but this would require a significant amount of new tech. Even though it is a lot of work, we do think it is worth it, but it's too early to say exactly that that would mean for players.
[Q] If the level cap is ever raised, would there be "Tier 6" ships? How would that be handled? Tech enabling upgrading ships in game? And, if so, would such tech not lend itself to separating looks and stats?
[CaptainGeko] Unlikely. Making all players ship purchases obsolete would be something we would want to avoid. Possible alternatives would be (and I'm just brainstorming now): A level cap increase to characters only; allow players to level up any T5 ship – either with time or Zen; or maybe something completely different.
Questions from shpoks
[Q] In his latest interview for the "Gates of Sto'vo'kor" podcast, Mr.Stahl mentioned that one more new KDF ship will make an appearance before the end of the year. We've also had a lot of forum speculations regarding a T5 Negh'var Retrofit. Can you shed some light on this or at least confirm any of it? Are the KDF players right to be expecting this new T5 ship before the end of the year? And if yes, can we have some details?
[CaptainGeko] There is a new T5 Klingon ship planned. It's actually already designed and partly made. We had hoped on releasing it before the end of the year, but that may not be practical anymore. The ship artists are feverishly working on some epic Voth ships and other Season 8 content at the moment. I prefer not to speculate at this time when the new Klingon ship will be done, but it's in the works.
[Q] Since the release of the "Legacy of Romulus" expansion and the introduction of the Romulan Warbirds, the Klingon Birds of Prey have been the focal point of many forum discussions. Can you share your opinion of the current state of the KDF Birds of Prey in the game and do you believe they need some adjustments in order to stay competitive?
[CaptainGeko] We recently were discussing this. We have started to evaluate Klingon Raiders and we will determine soon whether any tuning is needed.
[Q] What is the decision process behind the decision when to release fleet versions of certain ships?
[CaptainGeko] It isn't effective to release too many ships at once – especially competing ships. Typically, we release fleet versions of ships sometime after the C-store version is released. Presumably, this question is regarding the Ar'Kif. Eventually, a Fleet version will be made available, but I would rather not speculate on the exact date.
[Q] There is an issue regarding the customization of many KDF fleet ships that has already been acknowledged for a long time, but nothing has been done about this. I'm referring to the lack of customization of certain fleet ships like the Corsair FDC or the Scourge that can't be customized unless you own the C-Store version, something that is not the case with the Federation fleet ships. Also, the fleet B'Rel can't use the B'Rotlh(D'Gavama) skin, while the C-Store T5 B'rel Retrofit can use it if the player owns the T1 B'rotlh. Is there any timeframe in which we can expect this issues to be ironed out?
[CaptainGeko] The Corsair and the Scourge currently have no customization options and are only available in the C-store and Fleet Store, and I do not anticipate any new costume options for those ships in the near future. As for the B'rel, we will have to look into it and see if there is something that needs attention.
[Q] Ever since the Romulan faction made an appearance in STO, there have been ongoing debates about the strength of the Romulan Boff space passives and the effects of them stacking. There are a lot of concerns within the forum community about this being somewhat of an unfair advantage that Romulan Boffs get over Starfleet and KDF Boffs. Is the possibility of reworking some of the passives for KDF and Federation Boff species to keep them on pair with these Romulan ones being considered?
[CaptainGeko] We are aware of the reports and are looking into the validity of these claims.
[Q] Lately it has been my perception that the vast majority of ships being released scream DPS and Tactical. You have mentioned in previous interviews that you and your team have been considering adding exclusive elements to the ship classes like armor slots for cruisers and double deflectors for science vessels. When can the other classes expect some of that same love for their classes of ships? Also is that idea I mentioned or a similar one still being considered and if so, how far has it gone until now?
[CaptainGeko] I don't know if I would agree that the vast majority of ships that are released "scream DPS and Tactical", though it should be no surprise they are popular. We are currently working on a new mechanic for Cruisers (and related Battlecruisers and Flight Deck Cruisers), as well as Science Vessels. I can't give you any details at this time, but you may see something soon.
[Q] In PvE – the science abilities are useless and the tanking role is obsolete. A team of 5 escorts(or similar ships of the tactical breed) can do end-game PvE, STFs with optionals far better, faster and more effective than any other combination. Regardless if I personally agree with this statement or not, this is one of the most popular beliefs stated continuously on the STO forum. What is your take on this as a Lead Content Designer for STO?
[CaptainGeko] I don't personally agree with this statement and feel it is hyperbole to say "science abilities are useless and the tanking role is obsolete". At the same time, I completely acknowledge that many players prefer DPS builds over control or tanking builds – that shouldn't come as a surprise to anyone. But I feel this is usually the opinion of hard core and dedicated players. Hard core players will always find the most optimal build.
There are few ways to address this: make everything else better; nerf Escorts (oh the horror!); offer gameplay objectives that only certain classes can achieve; offer new gameplay mechanics to other classes to make them tactically interesting, or change the entire game to satisfy more traditional Tank/Support/DPS MMO gameplay. Any change will either have no significant effect on the perceived value of Escorts, or it could possibly just shift the "flavor of the week. "
My take as Lead Designer is that the problem is not significant. Stop off at any social hub or sector space and there are plenty of cruisers, carriers and science vessels that players fly. Now, that all being said, I don't deny the effectiveness of Escorts, and I'm not saying we are not interested in offering new options. As mentioned above, we are currently looking into a possible new mechanic for Cruisers and Science Vessels, as well as new Bridge Officer power options for all professions. Also, some of the new Content in Season 8 has objectives that are better completed by different ship classes. But I don't believe any of these changes will significantly change ship roles in STO – our goal is to just keep things fresh and fun.
- – - – -
Thanks to everyone who took time to submit questions this month in the thread linked above! We'll see you in-game.
- – - – -
Click here to learn more about Legacy of Romulus, our free-to-play expansion for Star Trek Online. Advance your journey of rebuilding the Romulan legacy with a Legacy Pack purchase! Click on the logo below to learn more about it.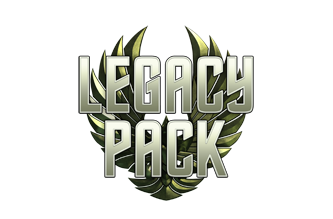 Want more game details, screens, and videos? Like Star Trek Online on Facebook for more exclusive content and follow us on Twitter – tweet us your questions! And, subscribe to our YouTube channel for the latest Star Trek Online videos.
- – - – -